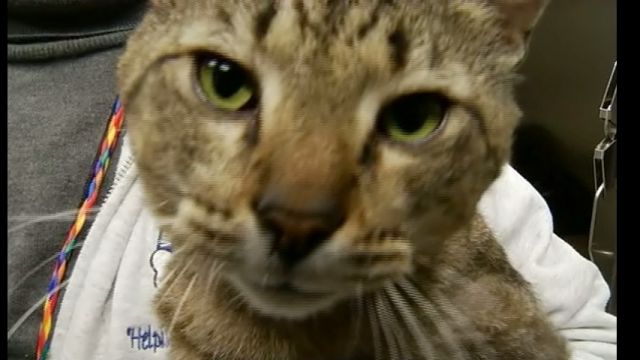 For Fox's Four Legged Friends this week I chose Bogie!
He is a 4 year old male tabby cat, and technically he would be a three legged friend. He came to the shelter missing his front leg, but it doesn't get him down.
He gets around pretty well, and likes to be held. He also has a very distinct meow that he bellows when he feels that you haven't given him enough affection.
He is a favorite at Greenville County Animal Care and instantly won over my heart. He is already neutered and ready to go home with the right family.
This weekend Janaury 15, 16 all cats at GCACS will be free! The adoption fee has been waived, so it's a great time to go out and get a cat! They are located at 328 Furman Hall Rd in Greenville.