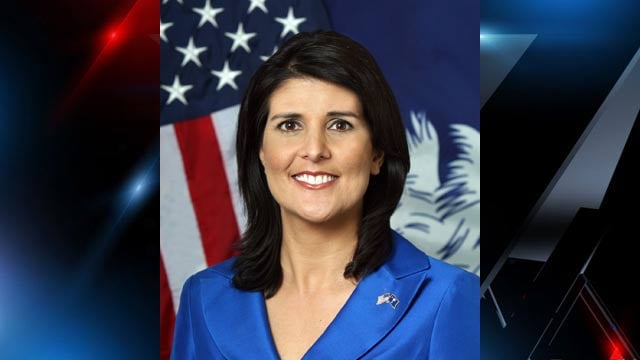 Gov. Nikki Haley (Source: governor.sc.gov)
COLUMBIA, SC (AP) -
Gov. Nikki Haley's budget proposal provides roughly $350 million for roadwork and $300 million for education initiatives.
Her budget released Friday sends an additional $113 million to local governments, fully funding the state's obligation for the first time since 2009.
The only state employees receiving a raise under Haley's plan are prison officers.
Haley's budget incorporates her plan for fixing South Carolina's crumbling roads and bridges. Last year, she said she supports raising the gas tax by 10 cents over three years if legislators drastically cut income taxes over 10 years.
The $345 million her budget spends on roadwork includes $49 million from that phased-in gas tax increase. It cuts income taxes by $131 million.
The executive budget is a recommendation. The House's budget-writing committee is working on its plan.
Copyright 2016 The Associated Press. All rights reserved. This material may not be published, broadcast, rewritten or redistributed.