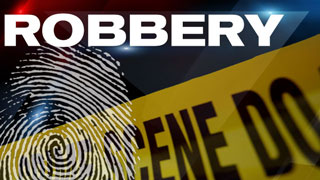 (file/FOX Carolina)
ANDERSON, SC (FOX Carolina) -
The Anderson County Sheriff's Office said they need the public's help in identifying an armed robbery suspect.
Deputies said a man attempted to take a woman's money at gun point in the parking lot of her residence on Lari Lane around 3 a.m. on Friday.
Deputies said the suspect was wearing a black cap, puffy black jacket, dark jeans, and tennis shoes. The victim described him as clean shaven, with a slim build, and about 5'9".
The victim told the suspect she did not have any money but attempted to give him her debit card. He refused and told her to drive him to get money. The victim said the suspect got close enough and she realized that the object in his pocket was likely his hand and not a gun.
The victim shoved the suspect and he struck her in the face. The suspect then took off on foot.
Copyright 2016 FOX Carolina (Meredith Corporation). All rights reserved.