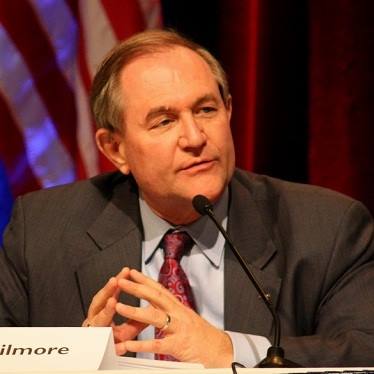 Jim Gilmore (Source: Facebook)
WHNS (FOX Carolina) -
Former Virginia Governor Jim Gilmore announced he was running for the Republican Presidential nomination on July 29, 2015.
Gilmore has said the main issues he would address if elected president include preserving the 2nd amendment right to bear arms, immigration and border re-enforcement, healthcare reform, and restoring America's economy.
Gilmore served as Virginia's governor from 1998 to 2002. Prior to being elected governor he served as the 38th Attorney General of Virginia for four years.
Visit gilmoreforamerica.com for more on his 2016 election campaign.
Copyright 2015 FOX Carolina (Meredith Corporation). All rights reserved.