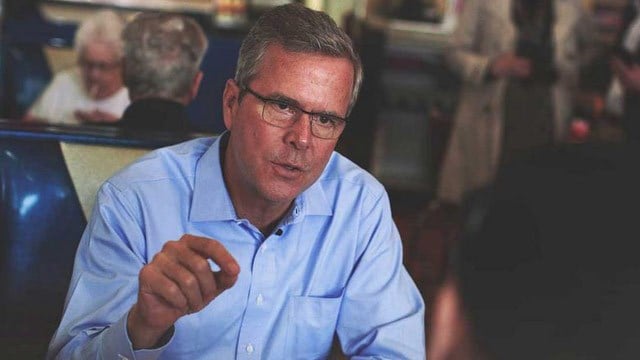 Jeb Bush (Credit: https://jeb2016.com/)
WHNS (FOX Carolina) -
Former Florida Governor Jeb Bush announced he was seeking the Republican Presidential nomination in June 2015 following months of fundraising.
Bush is the younger brother of former President George W. Bush and son of former President George H. W. Bush. He served as Florida's governor from 1999 to 2007.
Bush has promised immigration reform, using his fluency in Spanish to help make inroads with Hispanic voters. He has struggled to come out from under the shadow of his brother's time in office.
Earlier in 2016, Sen. Lindsey Graham, R-SC, announced his support of Bush following Graham's withdrawal from the White House race.
For more on Bush's stance on the major election issues, head to jeb2016.com
Copyright 2015 FOX Carolina (Meredith Corporation). All rights reserved.