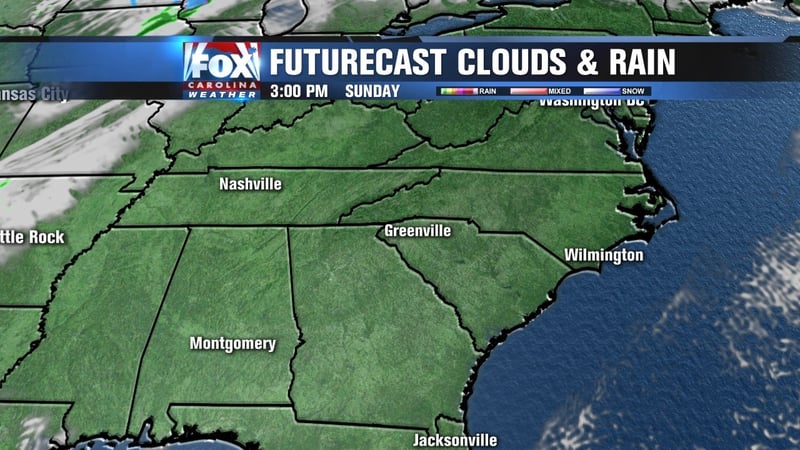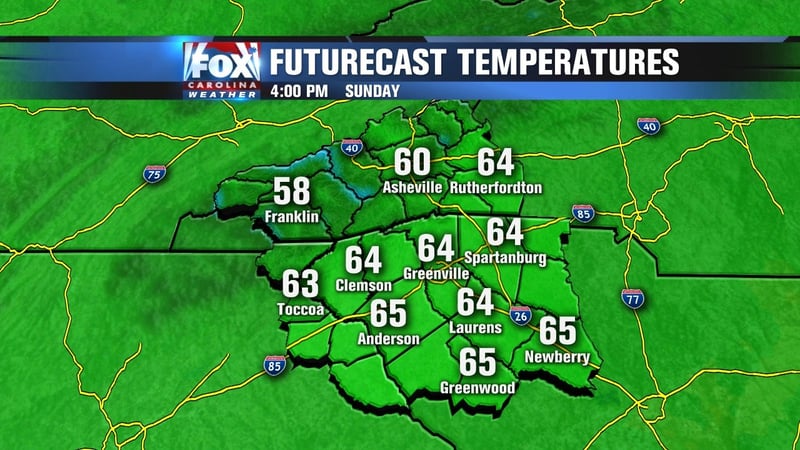 GREENVILLE, SC (FOX Carolina) -
Mostly clear skies will brings a big swing in daytime highs and overnight lows. Expect temperatures to fall quickly overnight with lows dipping into the mid-30s in the Upstate and upper 20s in western North Carolina.
Sunday will usher in more sunshine as high pressure continues to dominate. Expect highs to gradually climb into the upper 60s in the Upstate and mid-60s in western North Carolina.
Winds will be a bit breezy across the upstate, flowing out of the southwest between 5 and 15 miles per hour. Wind gusts can reach as fast as 20 miles per hour throughout the day.
Western North Carolina will see winds mainly out of the south between five and ten miles per hour.
Sunday night will be chilly, falling into the mid-40s in the Upstate and upper 30s in western North Carolina.
A weak cold front will move into the Carolinas on Monday bringing a slight increase in cloud cover. Expect a second cold front to move in mid-week bringing the chance of showers to the western Carolinas.
Copyright 2016 FOX Carolina (Meredith Corporation). All rights reserved.