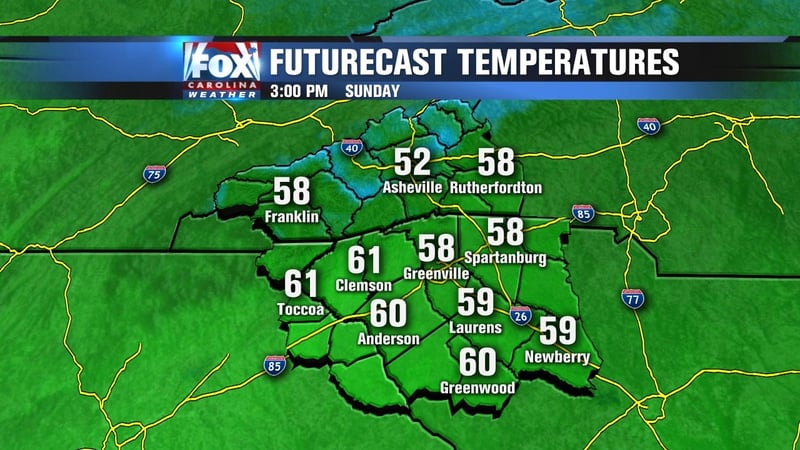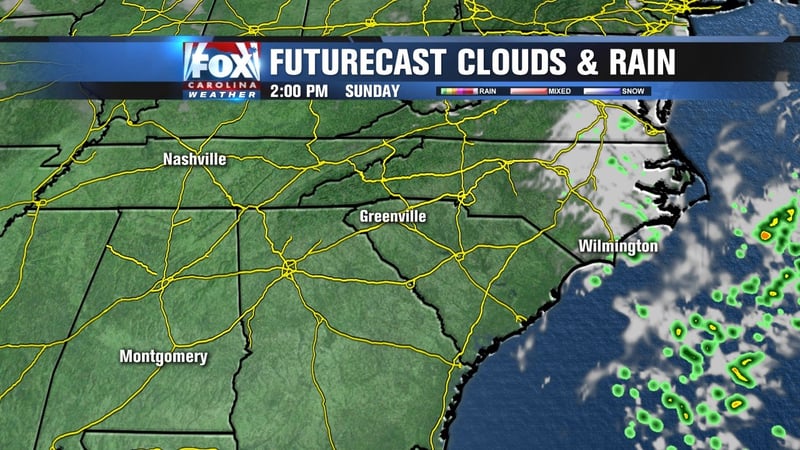 GREENVILLE, SC (FOX Carolina) -
Skies will remain mostly clear across the Upstate while rain tapers off overnight in western North Carolina. Temperatures overnight will fall into the upper 30s in the Upstate and mid-30s across the mountains.
Sunday will be gorgeous with plenty of sunshine to go around. Expect highs to climb into the low 60s across the Upstate while western North Carolina peaks in the upper 50s. These conditions closely match what we normally see for early March.
Typically highs peak in the low 60s across the Upstate and mid 50s in western North Carolina for the first week of March.
Winds will be gentle throughout the day, mainly flowing out of the north between five and ten miles per hour.
High pressure will continues to dominate the forecast as we head into Sunday evening. Clear skies will allow lows to fall to near 40s degrees in the Upstate while western North Carolina falls into the mid-30s.
Warm days and chilly nights will be the trend as we head into the work week. Expect highs on Monday to reach the low to mid 60s area-wide. Monday night will fall into the mid-40s and upper 30s before temperatures rebound in the low 70s to mid-60s on Tuesday!
Copyright 2016 FOX Carolina (Meredith Corporation). All rights reserved.