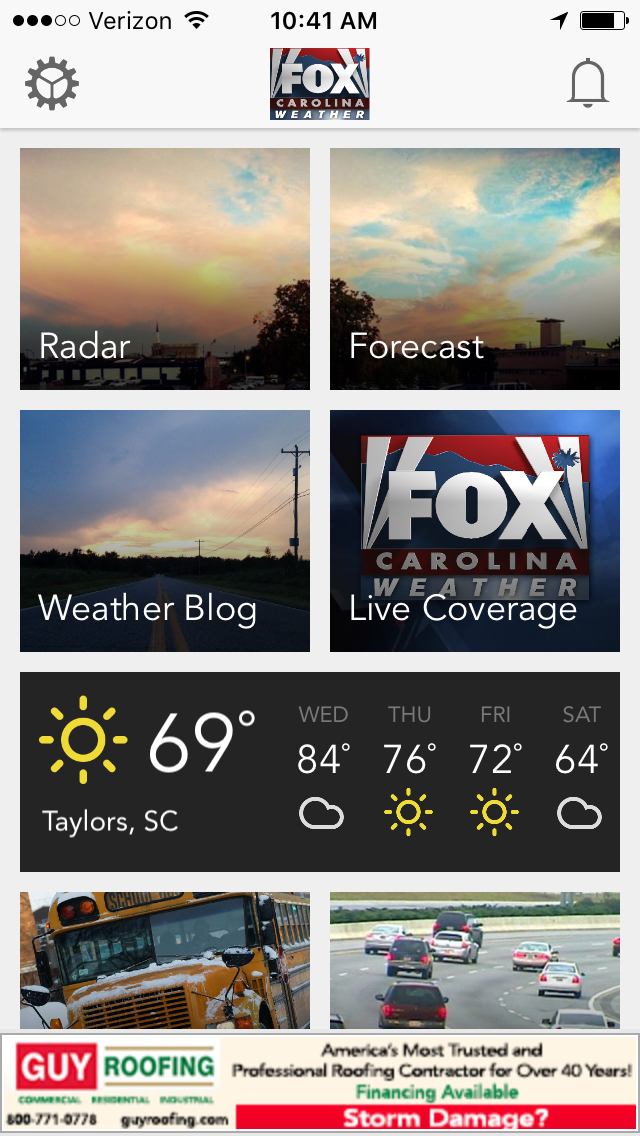 Photo 1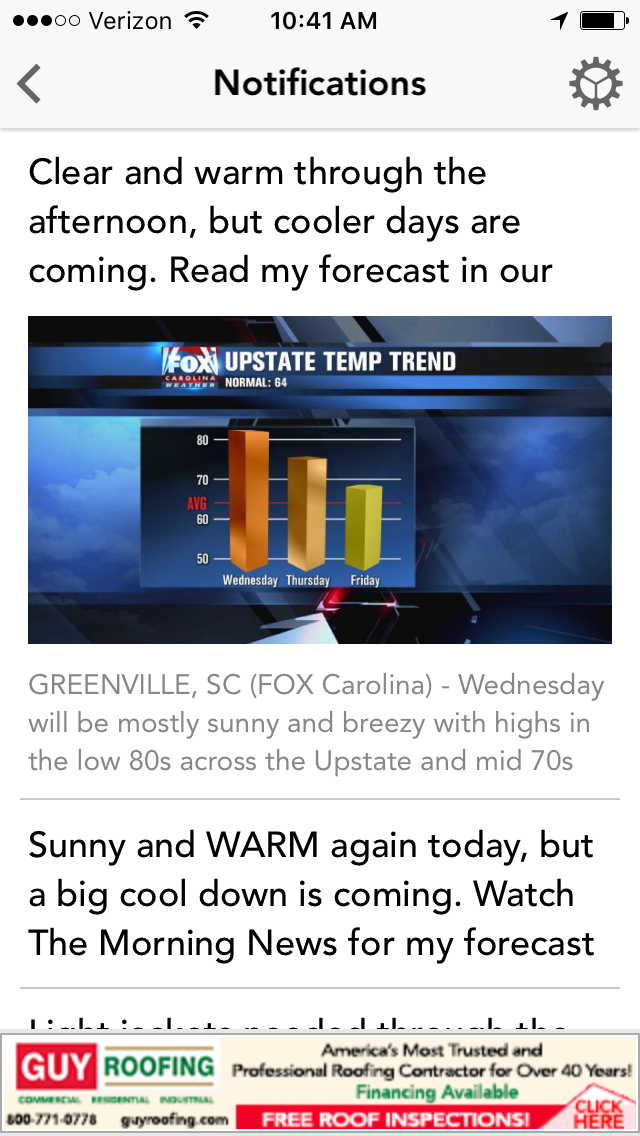 Photo 2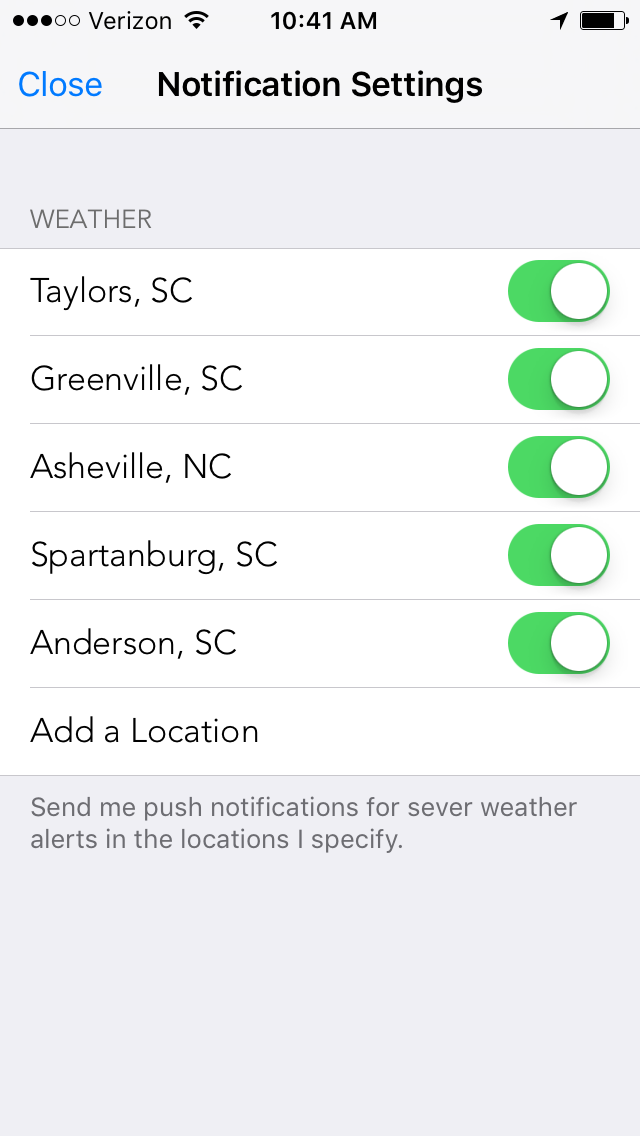 Photo 3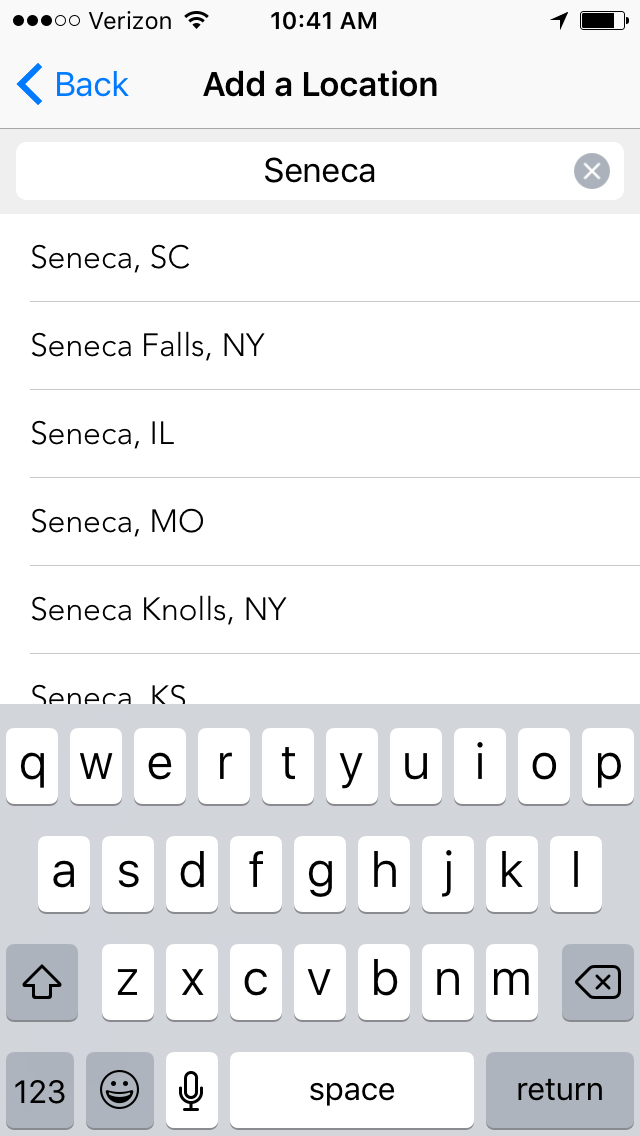 Photo 4
From storm warnings to forecast updates, the FOX Carolina Weather app brings you everything you need to know about your forecast right at your fingertips.
And new to the app are automatic notifications. When the National Weather Service issues a watch or warning for your location, you will see automated push notifications on your smart phone.
To turn on the notifications:
Open your FOX Carolina Weather app and click the Bell icon in the top right-hand corner (photo 1).
Tap on the settings wheel icon in the top right-hand coroner (photo 2).
Tap on Add a Location (photo 3).
Type the location you want to receive notifications for. Add as many cities as you like. Then select the city from the list (photo 4).
Be sure to add notifications for your desired locations by Friday March 25 to continue receiving weather watch and warning notifications. If you do not add locations by March 25, FOX Carolina Weather app users will stop receiving these push notifications.
*Note, make sure you've updated your app to the latest version in your iPhone or Android app store for this new option to work.