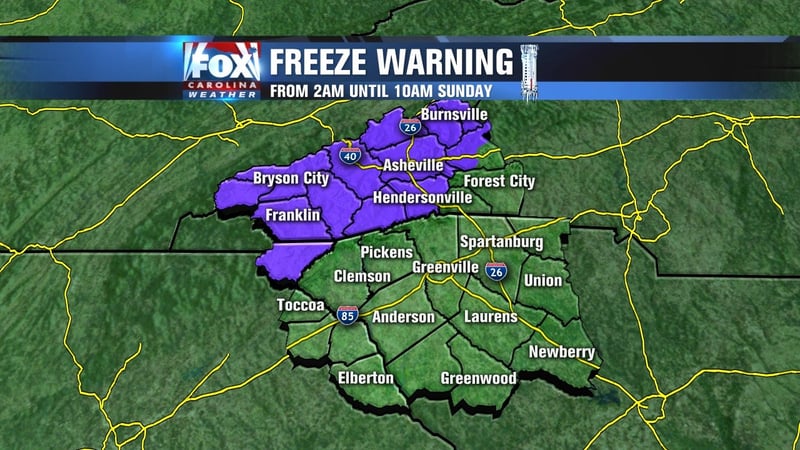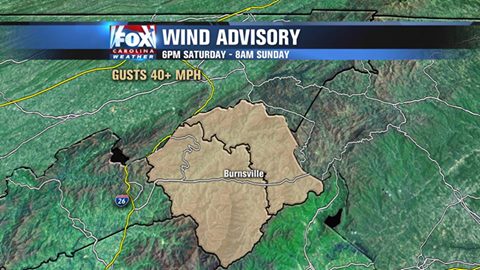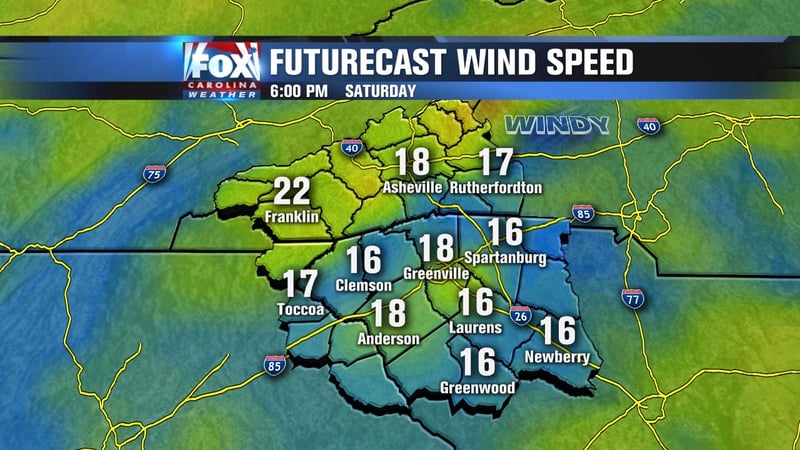 GREENVILLE, SC (FOX Carolina) -
Sunshine takes over on Saturday with temperatures climbing into the low 70s across the Upstate and low 60s in western North Carolina.
Winds will be breezy in the upstate, blowing out of the west between five and 15 miles per hour. It will be a bit gust in the mountains as winds flow out of the north northwest between 15 and 20 miles per hour.
Wind gusts in the mountains will have the potential to reach over 30 miles per hour at times.
Temperatures will plummet Saturday evening, falling to near 40 degrees in the Upstate while western North Carolina dips into the mid-30s.
Look to see a freeze warning take effect for much of western North Carolina starting at 2 a.m. and lasting until 10 a.m. Sunday.
A Wind advisory will also be in effect from 6 p.m. Saturday until 8 a.m. Sunday for Mitchell and Yancey counties as winds can exceed 40 miles per hour at times.
After a cold Sunday morning, temperatures will warm up quickly under sunny skies. Look to see highs peak in the upper 60s and upper 50s throughout the day.
Sunshine will last into the work week as the pattern of warm days and cold nights continue.
Copyright 2016 FOX Carolina (Meredith Corporation). All rights reserved.