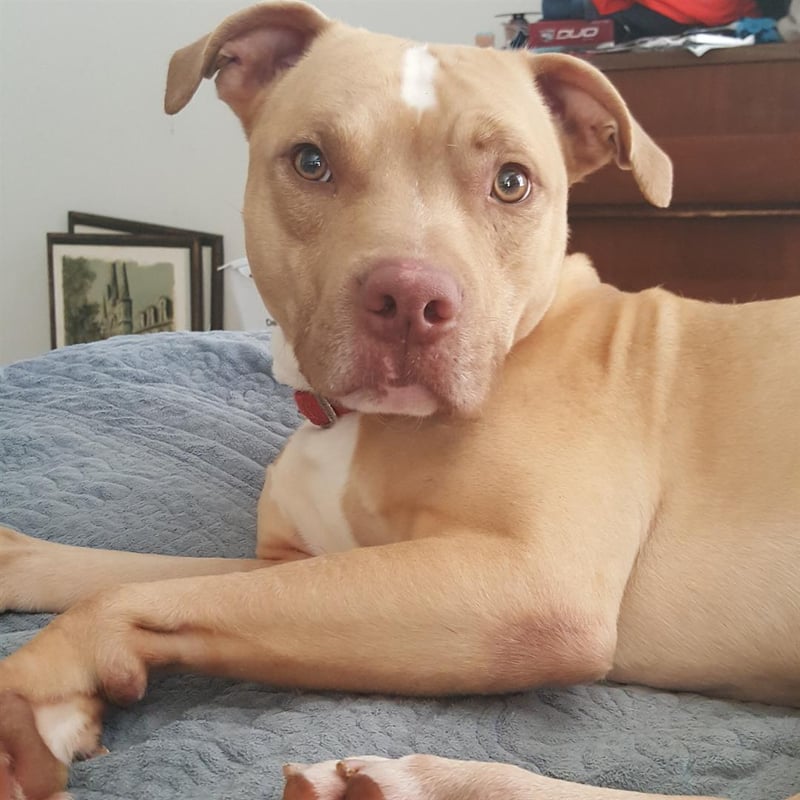 For Four Legged Friends this week I chose Alan! He is a one year old pit bull mix with Abby's Animal Angels. I chose him because he came so close to being put down, then was saved by the kindness of several individuals in our community!
He was set to be put down because of heart worm, but community donations and the fostering care of Abby's kept him with us! He has been treated and is healthy as can be now.
He has all his shots and is microchipped. His personality is so sweet and playful, but he plays a little too hard for cats and other small dogs. Therefore he would be good in a single pet household.
If you are interested in Alan, you can find out more about him by contacting Abby's Angels at abbysanimalangels@gmail.com