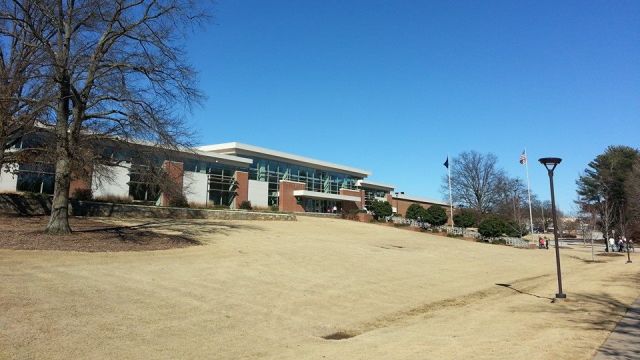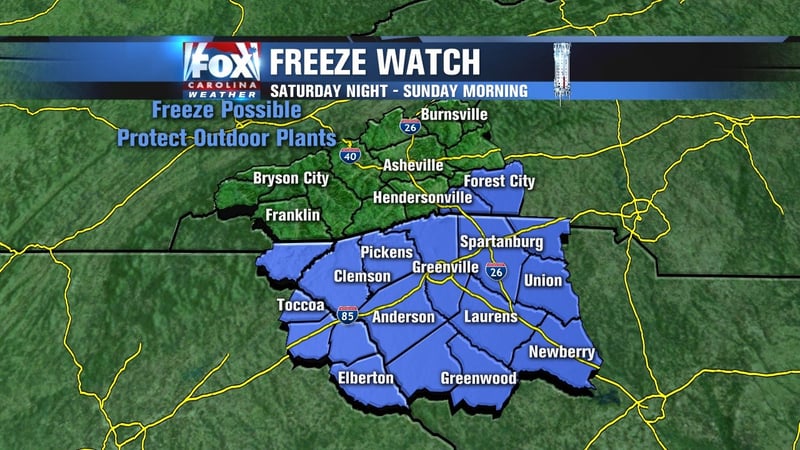 GREENVILLE, SC (FOX Carolina) -
Sunny skies will dominate on Saturday as temperatures peak in the mid-50s across the Upstate and upper 40s in western North Carolina.
Winds will be something to watch as breezy conditions linger for the upstate and windy conditions rule for western North Carolina.
Upstate winds will mainly flow out of the west between 10 and 20 miles per hour. Wind gusts will reach as fast as 25 miles per hour throughout the day.
The real huffing and puffing will be in the mountains towns. Expect north winds sustained between 20 and 25 miles per hour. The gusts here will be as fast as 30 to even 35 miles per hour at times.
A Wind Advisory will be in effect for parts of western North Carolina from midnight until 6 p.m. Saturday as gusts could approach 40 miles per hour in some locations.
Cold temperatures return Saturday evening, falling into the low 30s across the Upstate and mid-20s in western North Carolina.
A Freeze Watch will be in effect for all of northeast Georgia and the Upstate as well as parts of western North Carolina. The watch will start late Saturday evening and last until Sunday morning.
Sunday will be sunny and mild with temperatures peaking in the low 60s and upper 50s. Temperatures will warm back up as the work week approaches. Our next chance of rain moves in on Tuesday.
Copyright 2016 FOX Carolina (Meredith Corporation). All rights reserved.