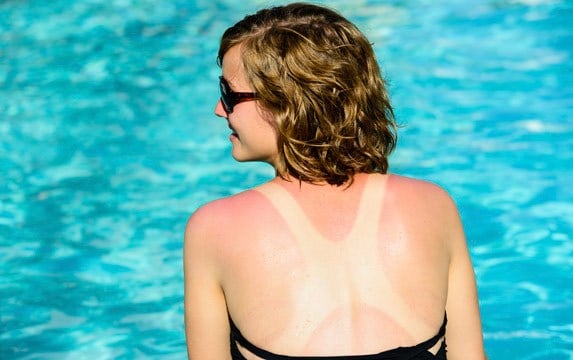 This information is provided and sponsored by Spartanburg Regional Healthcare.
We're all eager to get outdoors as the weather gets warmer. From playing baseball, going for a jog or fishing with your buddies, your outdoor activities place you in the sun — but make sure you are lathered with sunscreen before you go.
The sun's warmth may feel nice on your skin, but the longer the sun's rays beat down on you, the more damage your skin endures.
Ultraviolet (UV) rays from the sun reach the inner layer of skin. This produces more melanin, or skin pigment, making the outer layer tan or red. These color changes are a response to injury and do not indicate good health. Excessive UV exposure over time could lead to skin cancer.
There are approximately 3.5 million skin cancer cases, and 2.2 million people are diagnosed with a form of skin cancer each year. Skin cancer is curable if diagnosed and treated early. The most common types of skin cancer are basal cell carcinoma and squamous cell carcinoma. However, the most serious type of skin cancer is melanoma.
For a free skin screening with dermatologist John Korman, MD, or join us on at 5 p.m. on Tuesday, May 10. Call 864-560-7999 to make an appointment.