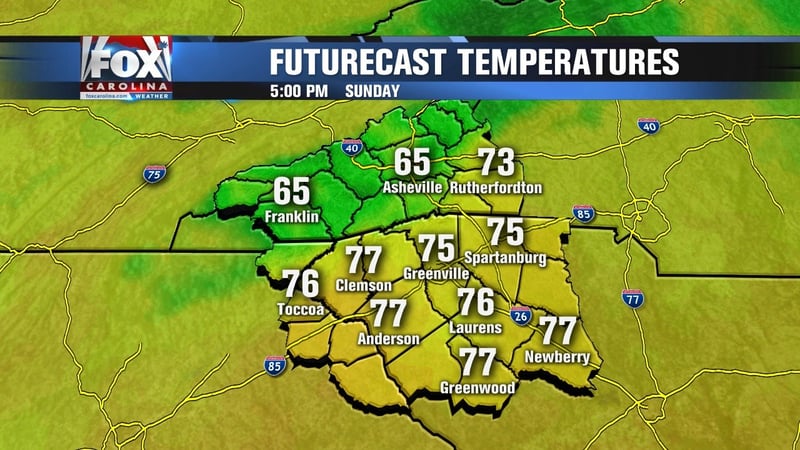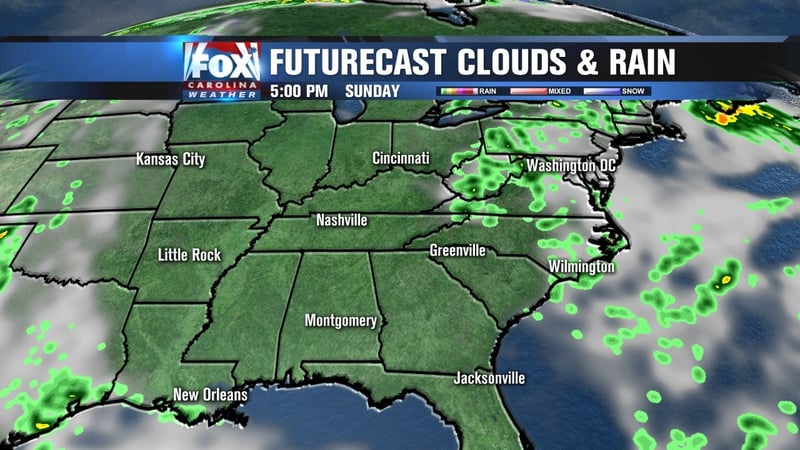 GREENVILLE, SC (FOX Carolina) -
Sunday will usher in some good sunshine with temperatures closer to what we typically see this time of the year. Highs will approach the upper 70s in the Upstate while western North Carolina reaches the low 70s.
Winds will be something to watch out for. Look to see winds between 5 and 15 miles per hour in the Upstate and gusting as fast as 20 miles per hour. Western North Carolina will see more of a north northwestern flow and gust as fast as 30s miles per hour throughout the afternoon.
Sunday night will be cool, falling into the mid-50s and upper 40s under mostly clear skies.
Monday will start the work week off with plenty of sunshine and even warmer temperatures. Look for upper 80s and upper 70s to settle in for much of the work week.
Copyright 2016 FOX Carolina (Meredith Corporation). All rights reserved.