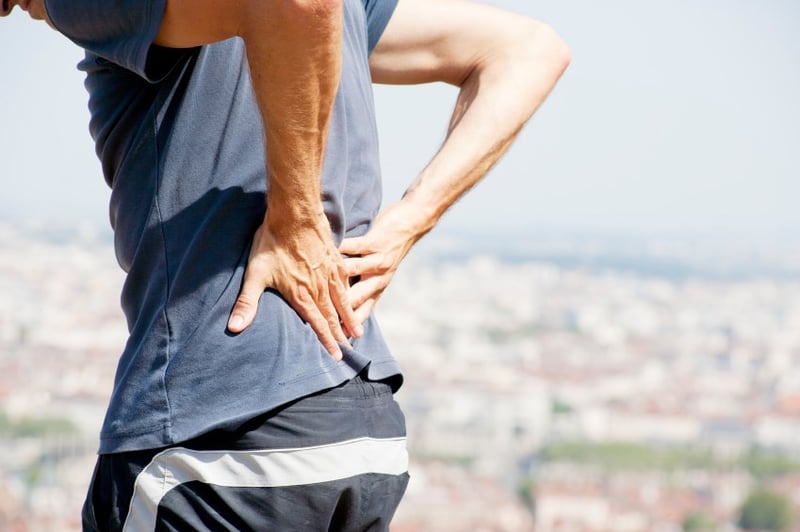 (Courtesy: SRHS)
Regardless if a patient has a spinal injury or needs spine surgery, members of Pelham Medical Center's clinical team are trained in the latest techniques to offer the best options for care.
These efforts resulted in BlueCross BlueShield of South Carolina recognizing Pelham Medical Center as a Blue Distinction Center in spine surgery.
The Blue Distinction Centers for Specialty Care® program is a national designation awarded by Blue Cross and Blue Shield companies to medical facilities that have demonstrated expertise in delivering quality specialty care, which expanded recently to include more robust quality measures focused on improved patient health and safety.
Since 2006, consumers, medical providers and employers have relied on the Blue Distinction program to identify hospitals delivering quality care in bariatric surgery, cardiac care, complex and rare cancers, knee and hip replacements, spine surgery, and transplants. The selection criteria used to evaluate facilities were developed with input from the medical community, and include general quality and safety metrics plus program specific metrics. Pelham Medical Center is proud to have met the rigorous selection criteria set by the Blue Distinction Centers for Specialty Care program.
"Pelham Medical Center is already known for its excellence in orthopaedics," said President of Pelham Medical Center, Tony Kouskolekas. "The Blue Distinction Center's recognition provides our orthopaedics team confirmation that we provide our patients with the best spine care in the region."
Research confirms that the newly designated Blue Distinction Centers demonstrate better quality and improved outcomes for patients, with lower rates of complications and readmissions than their peers. The program provides consumers with tools to help them make better informed healthcare decisions. These results will also enable employers, working with their local Blue Plan, to tailor benefits to meet their individual quality objectives.
About Spartanburg Regional Healthcare System
Spartanburg Regional Healthcare System (SRHS) offers a full spectrum of services through four hospitals: Spartanburg Medical Center, Pelham Medical Center, Spartanburg Hospital for Restorative Care and Union Medical Center. SRHS also includes Ellen Sagar Nursing Center, 113-bed long-term care, skilled nursing facility that offers nursing care and rehabilitation services. SRHS provides unparalleled oncological care through the Gibbs Cancer Center & Research Institute. The multidisciplinary Medical Group of the Carolinas has more than 300 physicians across seven counties in two states. SRHS employs nearly 6,000 associates and offers outpatient surgery centers, a vibrant post-acute division, a Level I Trauma Center, and Advicare, a licensed Health Maintenance Organization (HMO). Advicare provides Medicaid services to residents throughout the state of South Carolina. U.S. News and World Report ranked Spartanburg Medical Center the No. 1 regional hospital in South Carolina in 2014-15. The Commission on Cancer gave Gibbs Cancer Center & Research Institute its Outstanding Achievement Award.
About BlueCross BlueShield of South Carolina
Headquartered in Columbia and operating in South Carolina for nearly 70 years, BlueCross BlueShield of South Carolina is an independent licensee of the Blue Cross and Blue Shield Association. The only South Carolina-owned and operated health insurance carrier, BlueCross BlueShield of South Carolina comprises more than 20 companies involved in health insurance services, U.S. DoD health program and Medicare contracts, other insurance and employee benefits services, and a philanthropic foundation that funds programs to improve health care and access to health care for South Carolinians. It holds an A+ rating from A.M. Best.
About the Blue Cross and Blue Shield Association
The Blue Cross and Blue Shield Association is a national federation of 38 independent, community-based and locally operated Blue Cross and Blue Shield companies that collectively provide healthcare coverage for 100 million members – one-in-three Americans. For more information on the Blue Cross and Blue Shield Association and its member companies, please visit www.BCBS.com. We encourage you to connect with us on Facebook, check out our videos on YouTube, follow us on Twitter and check out The BCBS Blog, for up-to-date information about BCBSA.