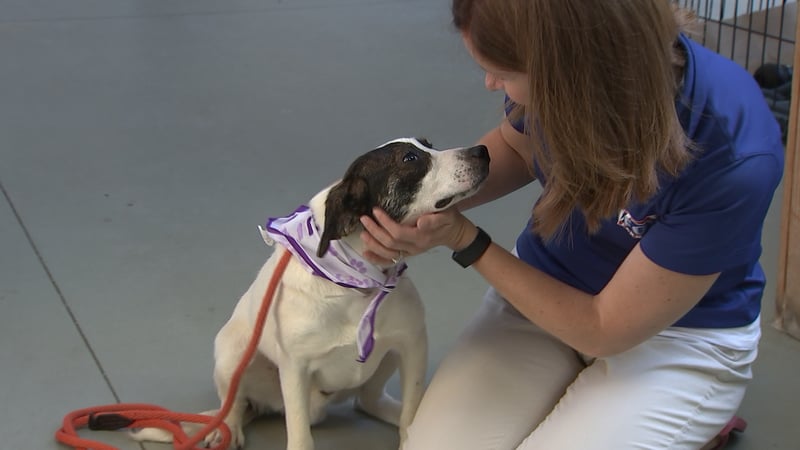 For Fox's Four Legged Friends this week I chose Luke! He is a mixed breed at Greenville County Animal Care. I chose him because he is so calm and affectionate, but also loves to get out and play with his dog buddies.
He would do great with an active family, but is chill enough for someone who isn't running every single day! We instantly connected when he gazed into my eyes, and I think you'll feel the same way if you go meet him.
If you are interested in Luke just head to 328 Furman Hall Rd in Greenville to see him!