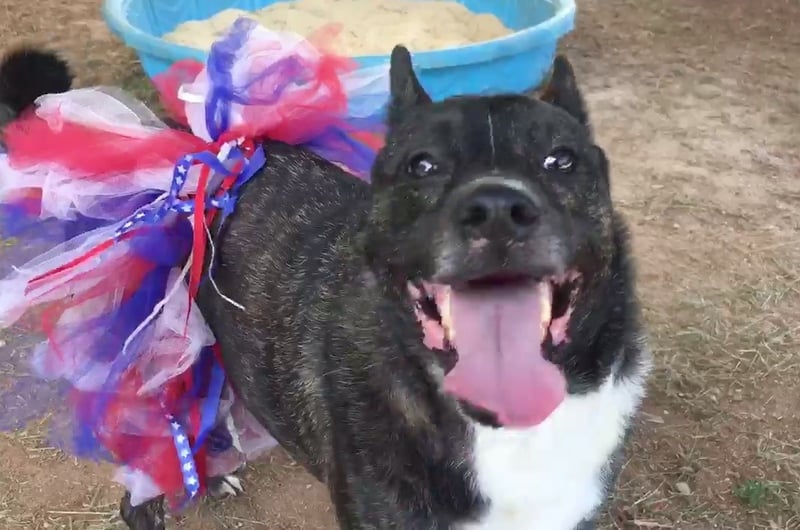 For Fox's Four Legged Friends I chose Samantha! She is with Greenville County Animal Care.
Samantha is a 3 yr young, beautiful brindle & white terrier mix. She weighs 35lbs and staffers tell me that she loves to patrol the play yard in her tutu! She is social with other dogs, loves to go for walks, and her previous owners say she's even potty trained!
She is heartworm negative, spayed, microchipped & ready to go home. She will be strutting her stuff this weekend at a Petsmart adoption event on Woodruff Rd with so many other adoptable dogs! Saturday & Sunday 10-2 You can also see her at 328 Furman Hall Rd. in Greenville.