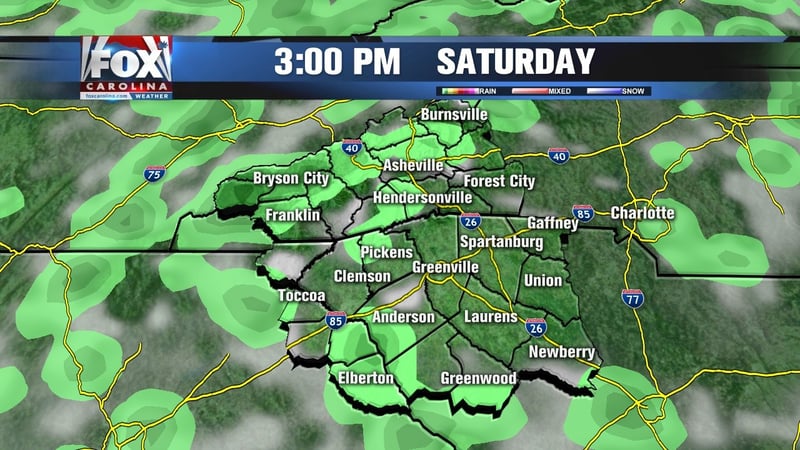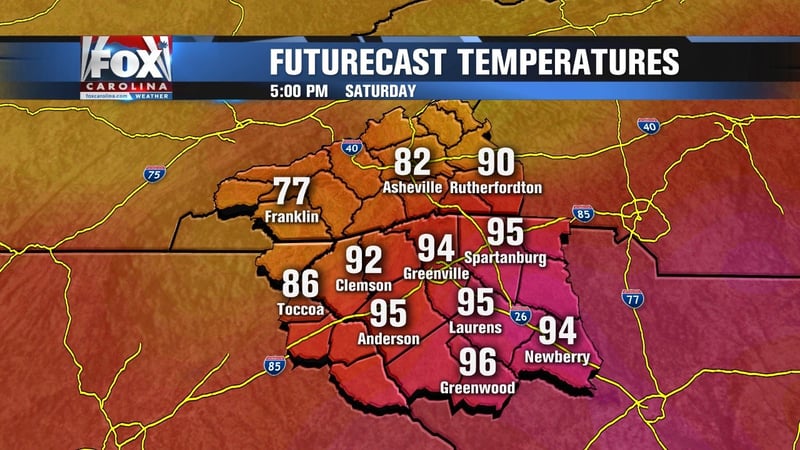 GREENVILLE, SC (FOX Carolina) -
Saturday will start the weekend off with a mix of sun and clouds while temperatures remain relatively warm. Look to see clouds increase as the day continues with temperatures likely reaching the mid-90s in the Upstate and mid-80s in western North Carolina.
Drought issues continue to plague the western Carolinas and northeast Georgia as Extreme Drought conditions take over our far western counties in the Upstate as well as all of northeast Georgia. As you head east, conditions improve slightly, however, severe drought and abnormally dry conditions continues to affect our region.
We will see little relief on Saturday as only a slight chance of showers and storms arrive with the peak heating hours of the day. The wet weather will be widely scattered and short lived, making any rain accumulation extremely local and diverse in nature.
Saturday evening temperatures will fall into the mid-70s and mid-60s, ushering in another mild and warm night. Look for Sunday to be a repeat of Saturday as hot temperatures settle in and afternoon showers and storms return.
A better chance for rain will come Sunday with about a 40% chance for the Upstate and 50% chance in the mountains. The best chance will come around 4-7pm, so keep your eye to the sky if you are out and about!
Copyright 2016 FOX Carolina (Meredith Corporation). All rights reserved.