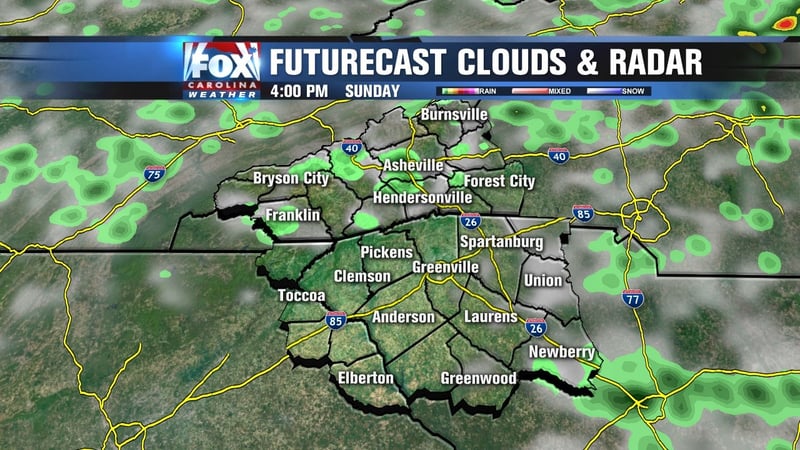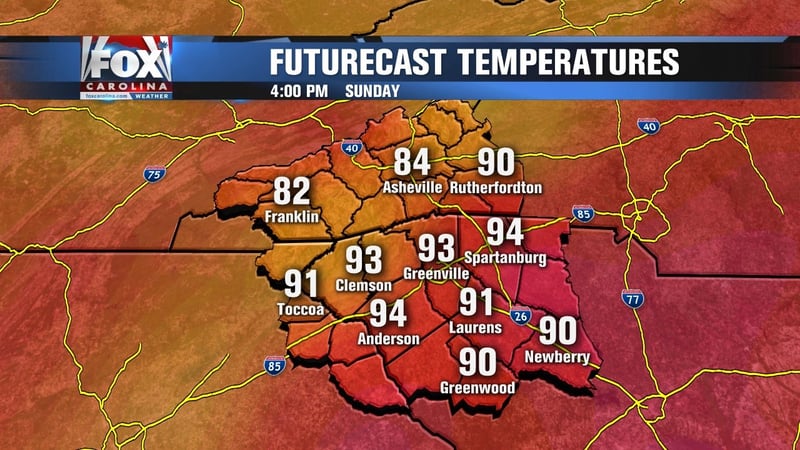 GREENVILLE, SC (FOX Carolina) -
Partly cloudy skies settle in for the evening as showers and storms continue to taper off. Look for patchy fog to develop overnight and into the morning across many mountain towns.
Sunday will be warm to start with a healthy mix of sun and clouds overhead. Temperatures will increase throughout the morning and afternoon, peaking in the low 90s across the Upstate and mid-80s in the mountains by midday.
Winds will mainly flow out of the southwest for both the Upstate and western North Carolina between five and ten miles per hour.
Keep an eye out for widely scattered and isolated storms to develop during the peak heating hours of the day once again. These storms will once again peak early in the afternoon and last into the early evening hours before tapering off.
Sunday night will fall into the low 70s and upper 60s once again as the summer like pattern continues into the work week.
Monday will feature partly cloudy skies and highs in the low 90s and mid-80s. Afternoon showers and storms will remain in the forecast as well to start the work week.
Copyright 2016 FOX Carolina (Meredith Corporation). All rights reserved.