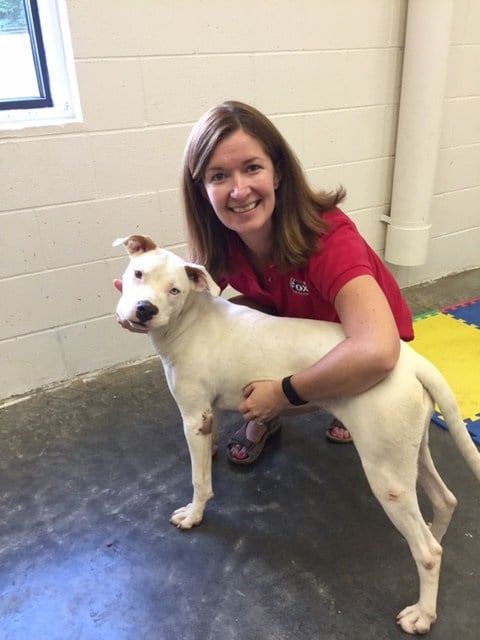 For Fox's Four Legged Friends I chose Piper! She is around a year old, and was found chained to a tree. She is a boxer mix at Oconee Humane Society. She is sweet as can be, and is looking for a home with other big dogs since she loves to play.
She had great leash manners and has made lots of friends in the shelter. Her eyes are so striking, since one of them is blue! She's a true "Heinz 57" mixed breed, and in my opinion those are the best!
If you are interested in adopting Piper, please head to 1925 Sandifer Blvd in Seneca!