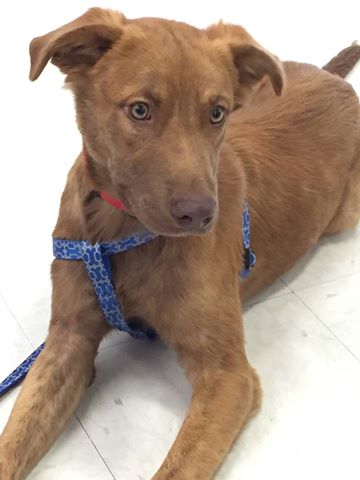 GREENVILLE, SC (FOX Carolina) -
For Fox's Four Legged Friends this week I chose Carson! He is a 7-8 month old golden retriever mix with Critter Connection.
He is so affectionate and loving! He was a stray, but since he has been with Critter Connection he has developed great leash skills and gets along great with other dogs.
Carson would do very well with an active family. You can see him at the Petco on the eastside of Spartanburg this Saturday! I chose him because he is so full of life, and would bring so much love to any family. Head to Critter Connection's Website for more information!