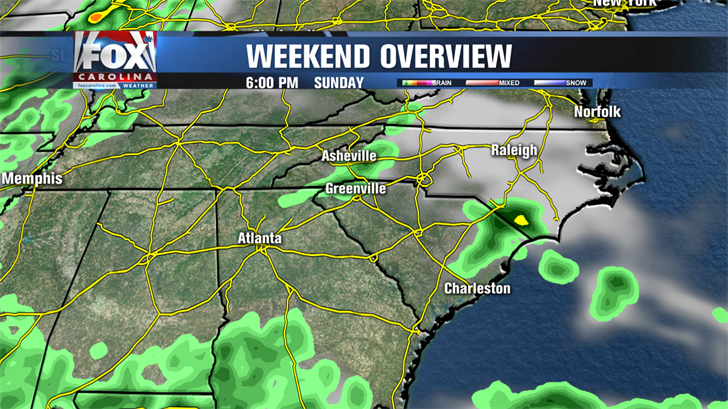 Well, so much for Fall starting Thursday because with less cloud cover, today's temperatures really took a summer-ly turn!
Saturday will be even hotter with highs reaching the lower 90s in the Upstate and upper 80s in the mountains with abundant sunshine.
Saturday's record highs for Greenville (GSP) and Asheville are 96F and 89F respectively, and both places will be within a few degrees of those marks Saturday afternoon.
Sunday won't be as sweltering, but we do bring back a small chance of seeing a few afternoon storms for both the Upstate and mountains.
A cold front will move in from the north early next week which will help provide more cloud cover and bring our temperatures down to near 80 in the Upstate and middle 70s in the mountains.
We'll also carry over a 30% chance of storms in the Upstate and a 40% chance in the mountains for Monday with a slight chance of a leftover shower or two on Wednesday.
Our weather will take a bigger Fall-like turn by the end of next week as the sunshine returns and highs reach the mid to upper 70s in the Upstate and lower to middle 70s in the mountains. Better late than never I guess!