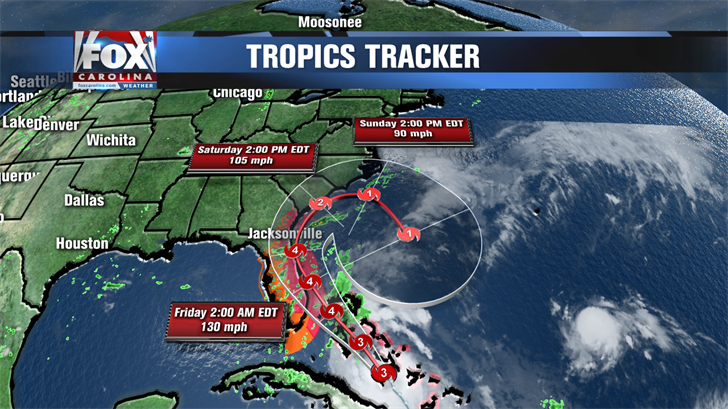 Hurricane Matthew is expected to make a run at the Florida, Georgia and Carolina coastlines, then it does something strange. It tries to push northeast, then hooks back around and could potentially make a run at Florida AGAIN. (See attached image)
Essentially we have 3 things at play that will influence Matthew. The first is the LACK of a prominent trough to push it northeast. Originally we expected this feature to pick up the storm before it could do much damage along the U.S. coast. Secondly, there is an area of high pressure to the north that will keep the storm from making much northward progress.
Therefore it will meander eastward and potentially encounter Tropical Storm Nicole. That interaction would likely force the hurricane to bend south and potentially back to the west.
A VERY strange set-up for this storm, and the forecast continues to evolve. We'll keep you posted!