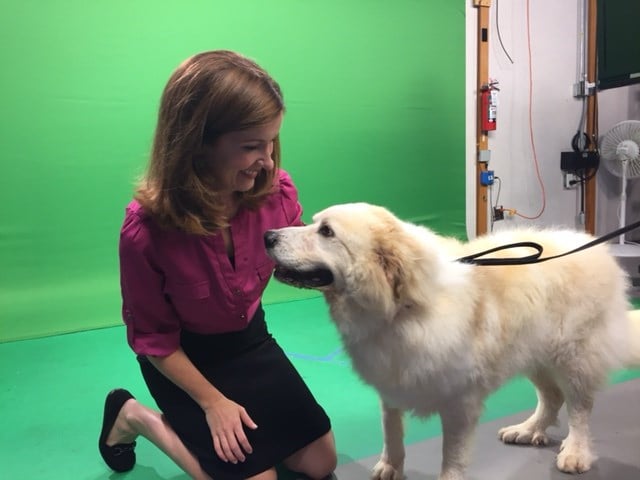 For Four Legged Friends this week I chose Annabelle! She is a 6 year old Pyrenees/Retriever mix with Carolina Poodle Rescue. I chose her because she has such kind eyes and LOVES being around people.
She is pretty laid back and stays indoors. She is good with kids as well. She does have some separation anxiety, so she shouldn't be crated or left for long periods of time.
Her adoption fee has been waived for the right forever home. She would love to live out the rest of her years in a loving home surrounded by people who will give her affection. She's with Carolina Poodle Rescue and you can contact them here.