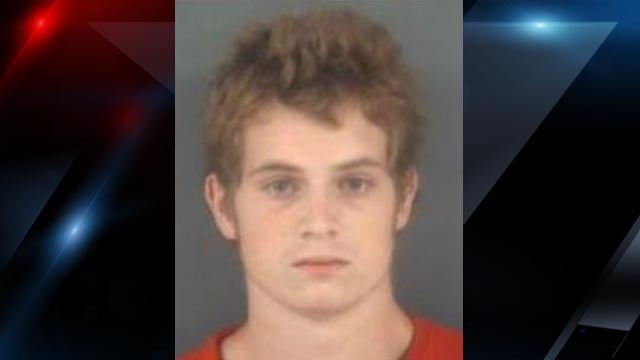 Richard Zowe (Courtesy: Cumberland Co. Sheriff's office)
FAYETTEVILLE, NC (AP) -
A man has been accused of prostituting a woman during Hurricane Matthew inside a Fayetteville hotel.
The Fayetteville Observer reports that 20-year-old Richard L. Zowe rented out a room in the Coliseum Inn between Friday and Tuesday and used the room as a place for prostitution to occur.
The Cumberland County Sheriff's Office says a woman told deputies that Zowe posted advertisements for her services online and arranged meetings between clients and the woman.
Hurricane Matthew unleashed about 15 inches of rain Saturday and Sunday in the Fayetteville area, resulting in about 15 inches of rain.
It is unclear whether Zowe has an attorney.
Information from: The Fayetteville Observer, http://www.fayobserver.com
Copyright 2016 The Associated Press. All rights reserved. This material may not be published, broadcast, rewritten or redistributed.