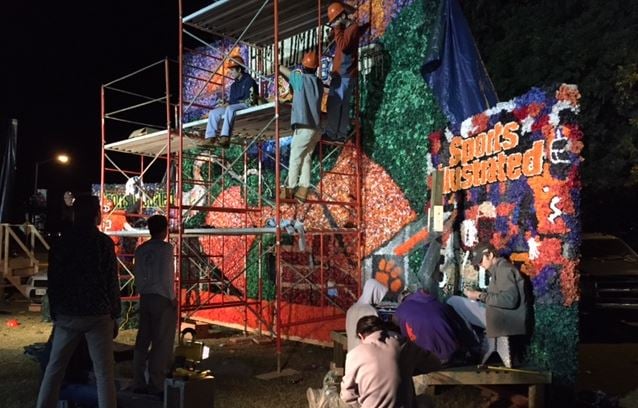 Students work on Tigerama float (FOX Carolina/ Oct. 14, 2016)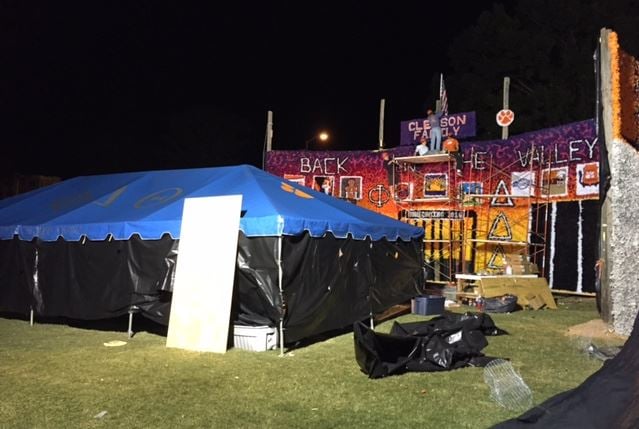 Students work on Tigerama float (FOX Carolina/ Oct. 14, 2016)
CLEMSON, SC (FOX Carolina) -
Clemson students will celebrate homecoming weekend on Friday with the annual Tigerama pep rally.
The 60th annual Tigerama celebration will begin at 7 p.m. in Death Valley.
The pep rally will feature floats, music, and fireworks. Clemson football players and cheerleaders will also be on hand.
Different student organizations have been hard at work on floats all week and will unveil them during the pep rally.
Clemson hosts North Carolina State on Saturday for the homecoming game.
The football game starts at noon.
The university said fans will not be allowed to rush the field following the game. Security will be enforced and fans must wait at least 30 seconds after the game ends before being allowed to enter the field through posted access points.
Copyright 2016 FOX Carolina (Meredith Corporation). All rights reserved.