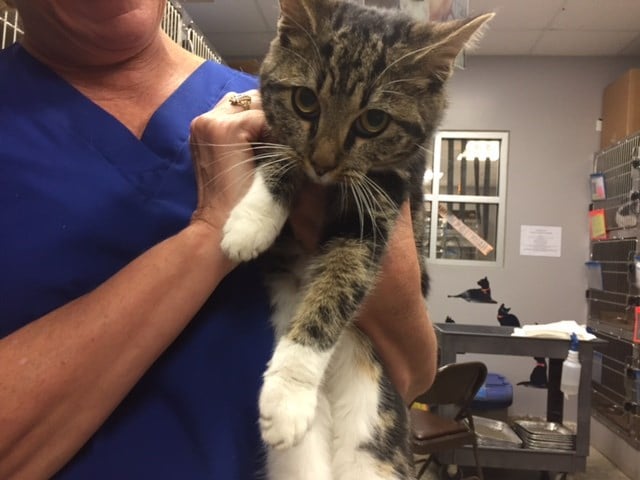 My four legged friend for this week is Tasha! She is a lovable and playful cat at Greenville County Animal Care. I chose her because she seemed to be really excited to be on TV, plus she let me hold her for about an entire minute! She purred the whole time.
Her adoption fee is $35 and she is ready to go home with the right family.
She is between 1-2 years old and is a petite tabby cat. Hope you can find a place for her in your home!