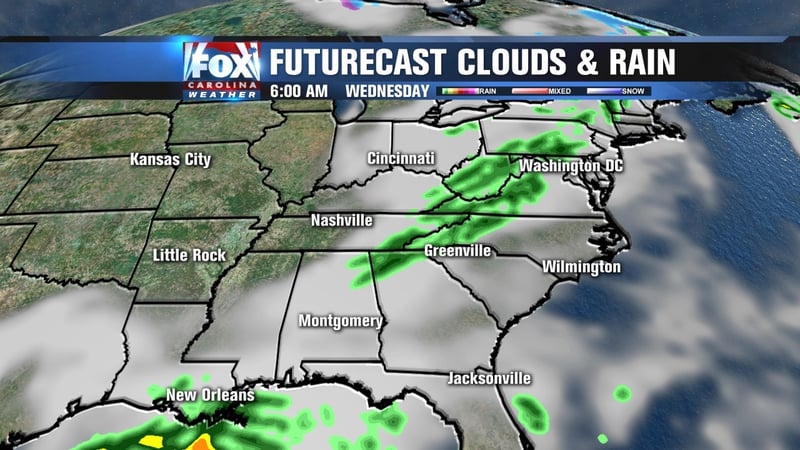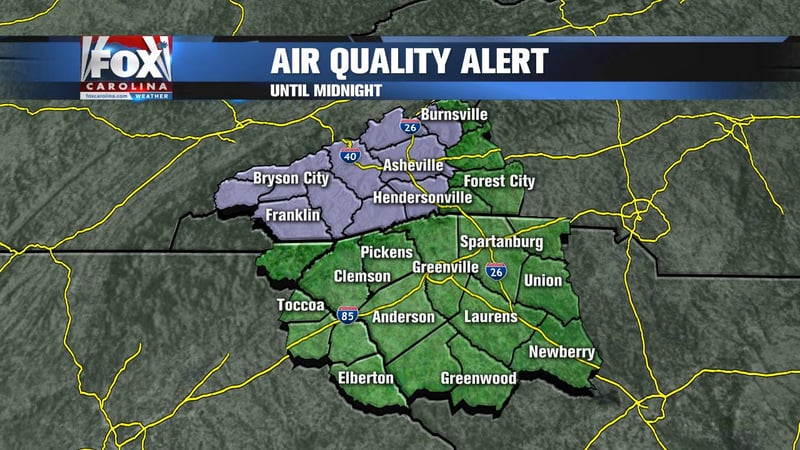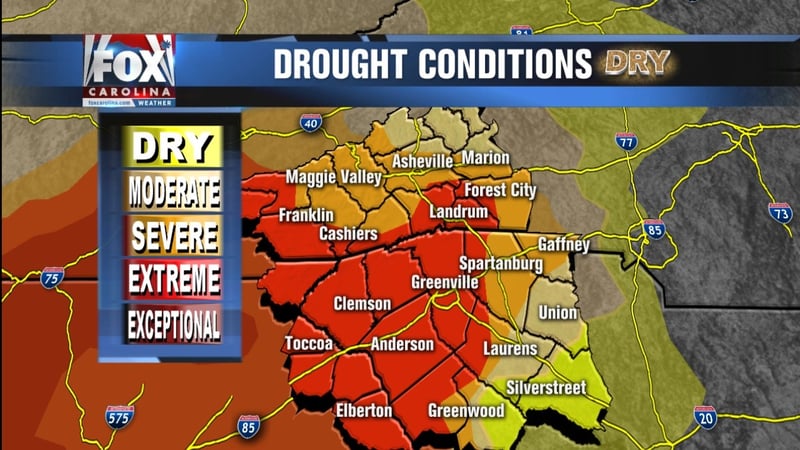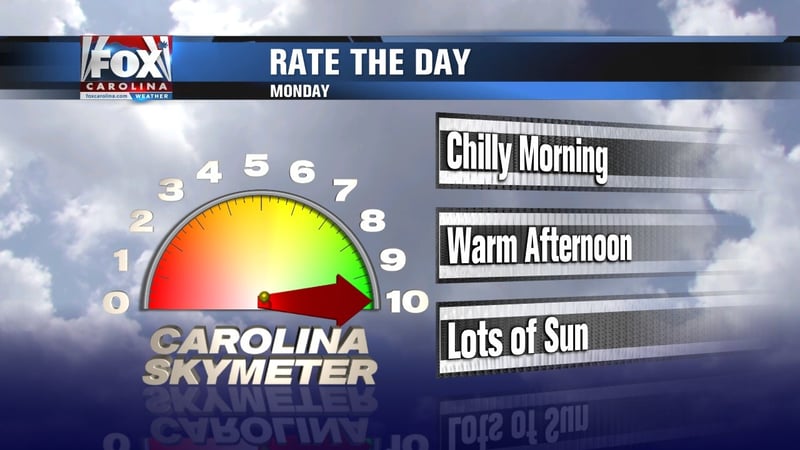 GREENVILLE, SC (FOX Carolina) -
An Air Quality Alert has been issued for all of our mountain counties, only excluding Polk, Rutherford, McDowell and Mitchell. It's due to heavy smoke from forest fires across the region. With well below normal rainfall, officials across the area are urging people to not burn outdoors, as fires can spread quickly. The Upstate needs more then 10" of rain to get back to normal, while the mountains need more than 9".
We'll start the work week off with more sunshine as high pressure continues to drive the forecast. Highs will approach 70 degrees in the Upstate while western North Carolina makes a run for the mid to upper 60s.
Winds will be light out of the east northeast in the Upstate between five and ten miles per hour. Mountain towns will see more of a south southeast flow at about the same speeds.
Monday marks the 31st day in a row that GSP has not received any measurable rainfall. This is approaching the fifth longest dry spell in the Upstate which currently sits at 37 days and was between October 10th and November 15th of 2005.
Our next chance of rain, though minimal, will arrive Wednesday with a weak cold front. Look for scattered showers to develop mainly in the mountain towns and a few pockets of wet weather making its way into the Upstate.
Temperatures throughout the week will sit slightly above normal, peaking near 70 in the Upstate while mountains hover in the mid-60s. Overnight lows will be a bit on the cold side, falling into the 40s and 30s throughout the week.
Copyright 2016 FOX Carolina (Meredith Corporation). All rights reserved.