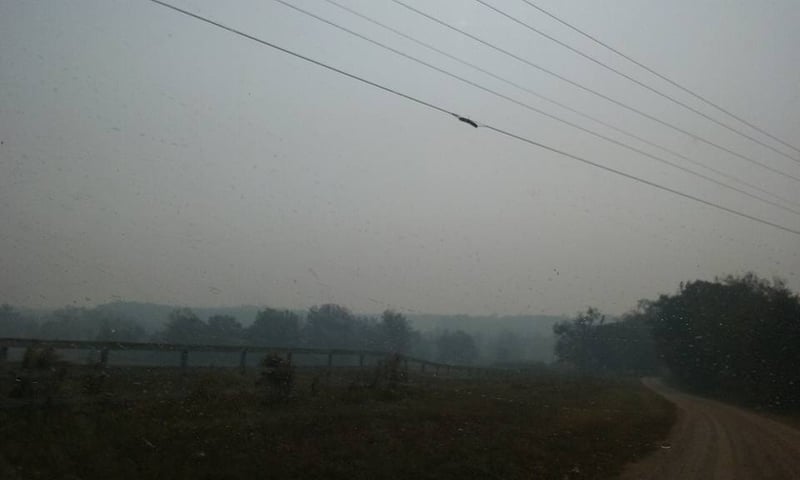 From Lisa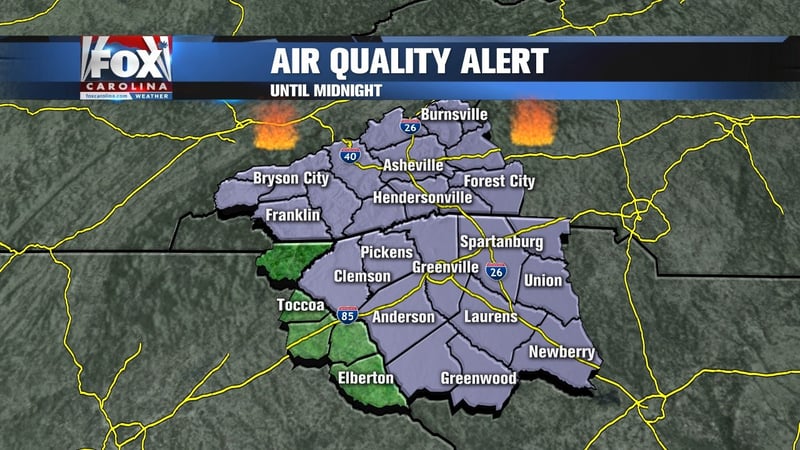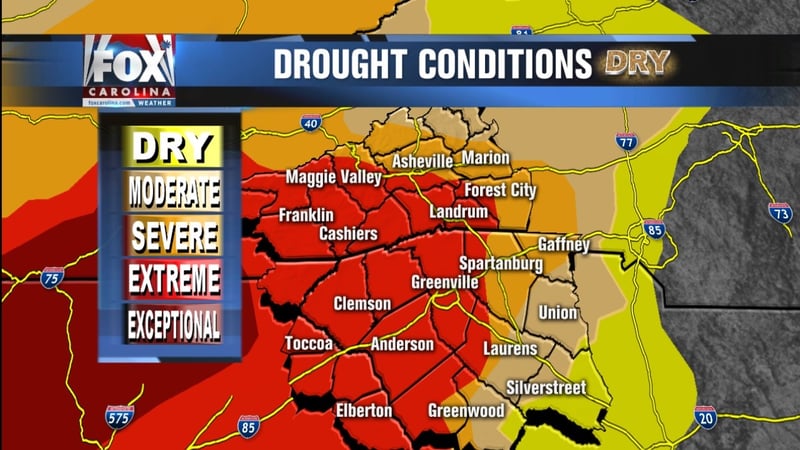 GREENVILLE, SC (FOX Carolina) -
Smoky conditions across the western Carolinas prompted Air Quality Alerts through midnight Tuesday night. Winds will help to mix out some of the smoke in the Upstate by Wednesday, but it will pose an issue for firefighters in the mountains.
If you or your kids have breathing difficulties like asthma, avoid prolonged time outdoors. Avoid high intensity activities outside as well since you don't want to take in deep breaths of the smoke. The very young and elderly are also at risk.
Smoky conditions should improve slowly through Tuesday with highs warming into the upper 60s for the Upstate and low 60s in the mountains. A front moves in Wednesday and that should kick up a northwest wind. That will help to mix out some of the smoke outside the mountains, but it will cause problems with containing the wildfires.
No rain is expected over the next several days, so fires could continue for a while.
Over the weekend, a strong cold front is expected. The weekday high temperatures in the 60s and low 70s will quickly drop into the 40s and 50s by Sunday afternoon. A very strong, consistent wind is expected by the end of the weekend, which will limit firefighter's ability to put out flames.
Copyright 2016 FOX Carolina (Meredith Corporation). All rights reserved.