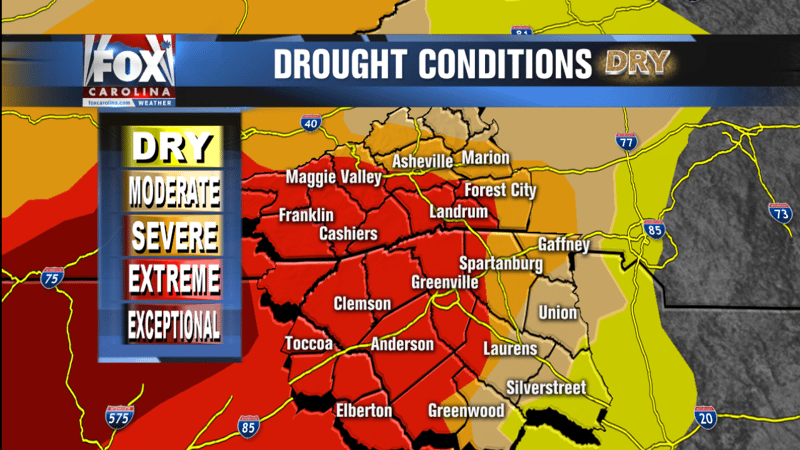 We're stuck in drought... and now we are seeing some major repercussions! the wildfires are out of control and smoke is covering the Upstate. Lakes are way down, and vegetation has been suffering for months. As we go into the next couple of weeks, there isn't a lot of hope for a good, soaking rain. That could change during the winter, and let me explain.
For the short term, we are seeing upper level systems dive into our area from the northwest. They aren't able to tap into any appreciable moisture, so we end up seeing clouds but no rain. Recently a low developed to our south, and that helped to bring us rain on Sunday. That was an anomaly, and we aren't expecting a whole lot of situations like that through the short-term.
The fact that our soil moisture is non-existent doesn't help either, since we have no moisture to evaporate into the air to help create rainfall.
There is hope that we could see La Nina conditions back off at some point during the winter, and that could lead to a more active subtropical jet, and perhaps some period of rain or winter weather. We'll keep you posted! For now, it doesn't look like we will get much help from rain to control these rapidly burning forests.