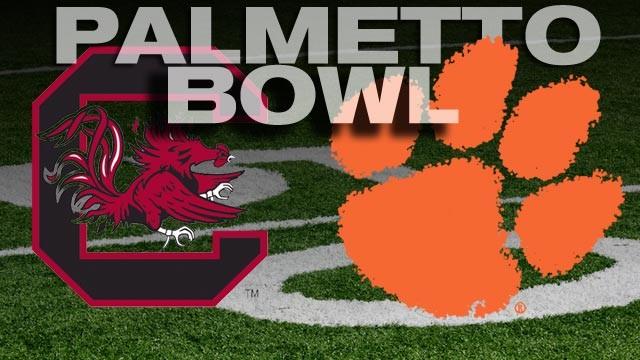 Palmetto Bowl
CLEMSON, SC (FOX Carolina) -
Members of both Clemson and USC's Sigma Nu Fraternity will complete the annual Game Ball Run on Thursday.
Since 1977, fraternity brothers have made a 138-mile trip from one campus to the other with the football used in the annual rivalry game.
Fraternity members from Columbia began the journey on Wednesday and passed it off to Clemson fraternity members in Greenwood early Thursday morning.
The Clemson runners are expected to arrive with the football at 11 a.m. in front of the Clemson Football Indoor Practice Facility.
The annual ball run serves as a fundraiser for Sigma Nu Philanthropy and Clemson Head Coach Dabo Swinney's All In Team Foundation.
The Clemson Tigers will host South Carolina in the annual rivalry game on Nov. 26.
Copyright 2016 FOX Carolina (Meredith Corporation). All rights reserved.