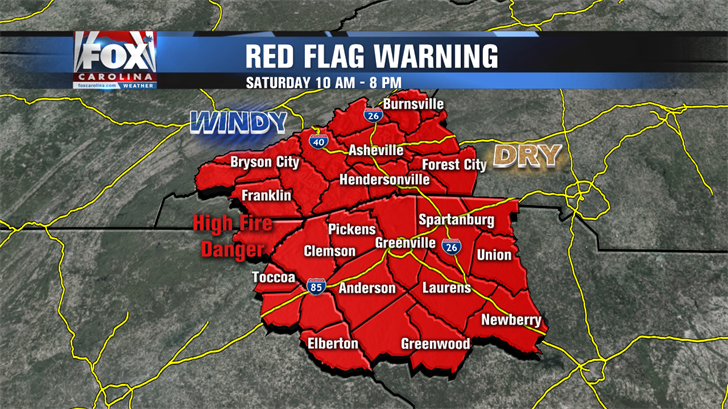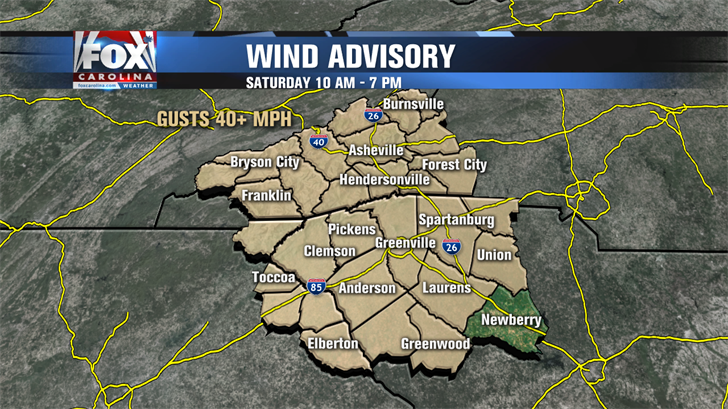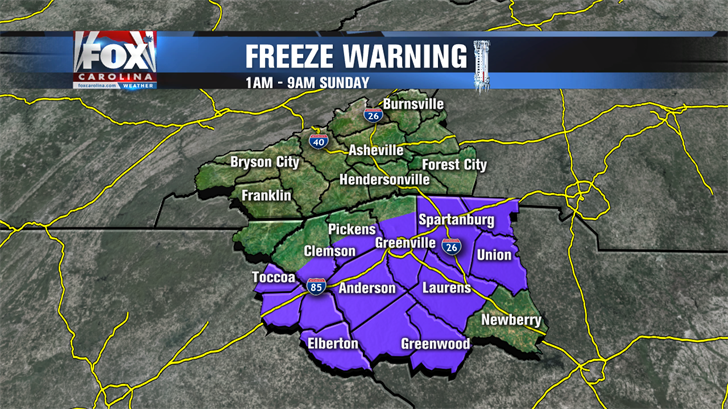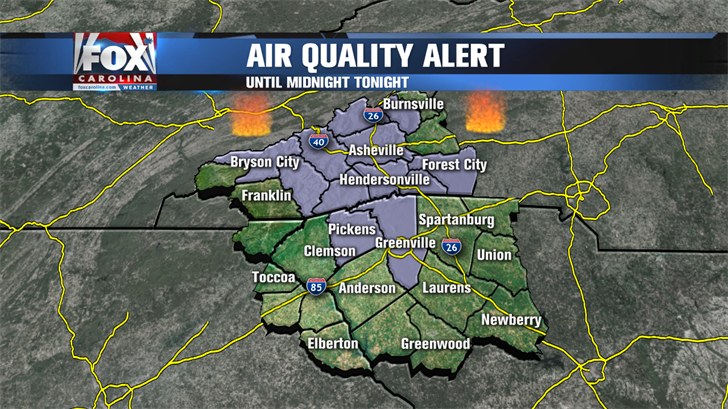 **Wind Advisory in effect from 10 AM until 7 PM for the mountains and Upstate**
**Red Flag Warning in effect from 10 AM until 8 PM for the mountains and Upstate**
**Air Quality Alert in effect until midnight tonight for both the mountains and Upstate**
**Freeze Warning in effect from 1 AM until 9 AM Sunday for the Upstate**
As a cold front passes through, winds will become very strong out of the west and northwest and might gust upwards of 40 miles per hour.
Also because of the strong wind, a red flag warning has been issued for both the Upstate and mountains for Saturday meaning no outdoor burning for the area with a high risk of wildfires.
That northerly wind will usher in cooler air and calm down Saturday night which will allow temperatures to drop in the mid to upper 20s in the mountains and lower 30s in the Upstate putting the area at risk for a freeze.
Sunday will be our coldest day of the weekend (and next week) with highs in the middle 50s in the Upstate and middle 40s in the mountains as winds stay strong up there.
We'll have another front pass through mid-next week that will provide another small chance of showers, but once again, it doesn't look to be anything major as we stay seasonal the rest of the holiday week.