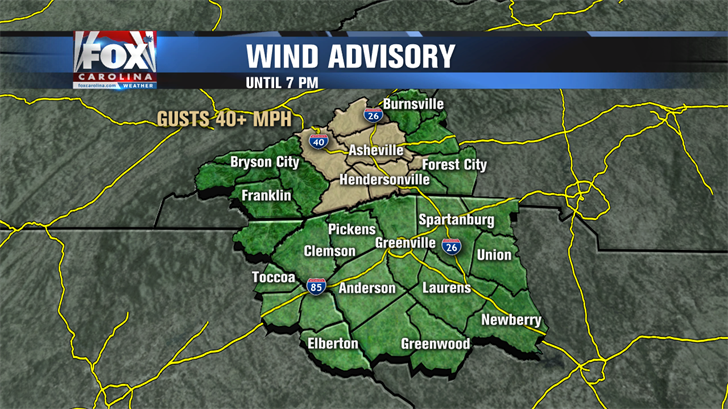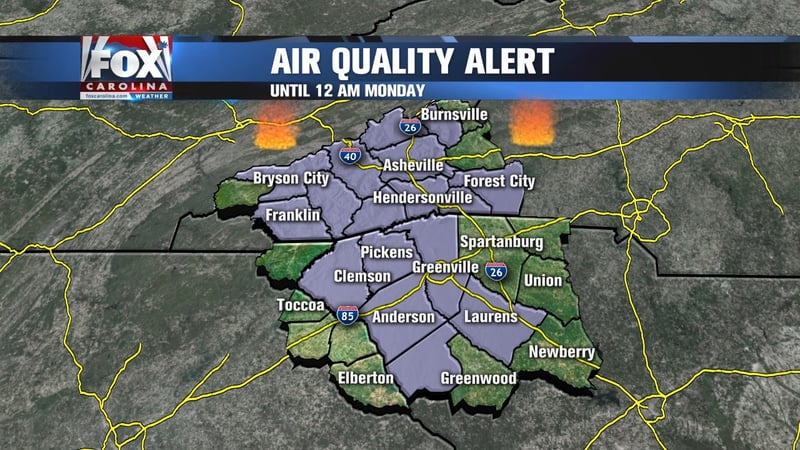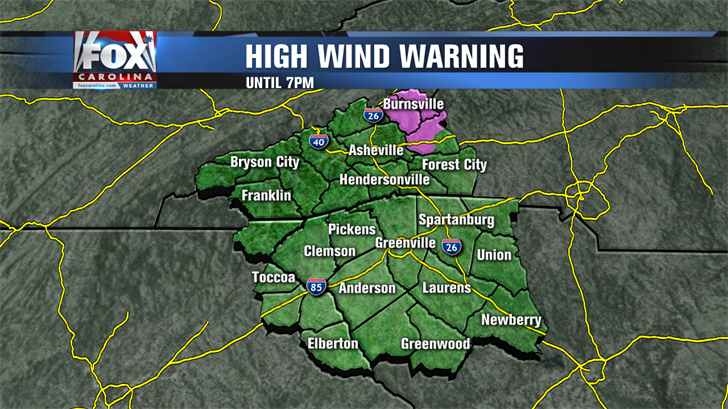 GREENVILLE, SC (FOX Carolina) -
After many of us in the Upstate hit the freezing mark for the first time in a while, today won't present a whole lot of warming.
Sunday will feature a good amount of sunshine but temperatures will likely remain below normal throughout the day. Expect highs to make a run for the mid-50s in the Upstate while mountain towns peak in the mid-40s.
Typically around this time of year we would expect to see highs peak in the low 60s and upper 50s. Dry high pressure will likely keep temperatures below normal until Tuesday.
Winds will continue to be an issue in western North Carolina as gusts can still reach over 40 miles per hour at times. A Wind Advisory will remain in effect until 7 p.m. Sunday evening for a majority of the western Carolinas along with a high wind warning in the higher elevations.
Active wildfires will continue to produce an abundance of smoke. An Air Quality Alert will remain in effect until 12 a.m. Monday.
Sunday evening will bring another blast of cold weather as lows fall into the mid to upper 20s. Dry conditions will continue, further increasing the devastating rain deficit that we have been seeing all season long.
Copyright 2016 FOX Carolina (Meredith Corporation). All rights reserved.