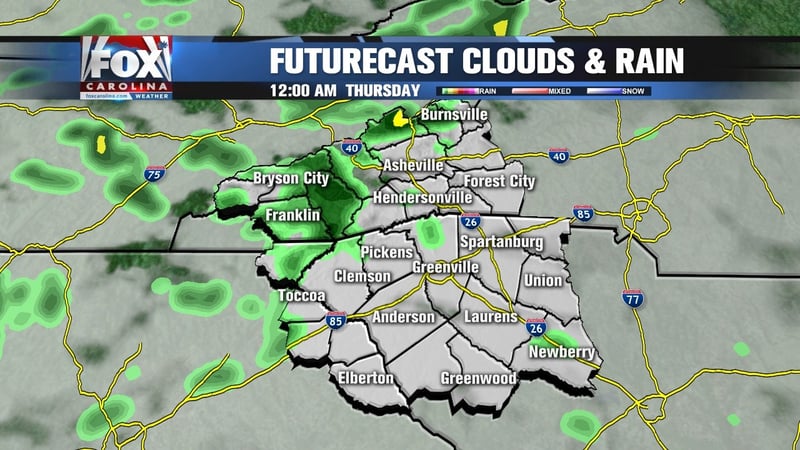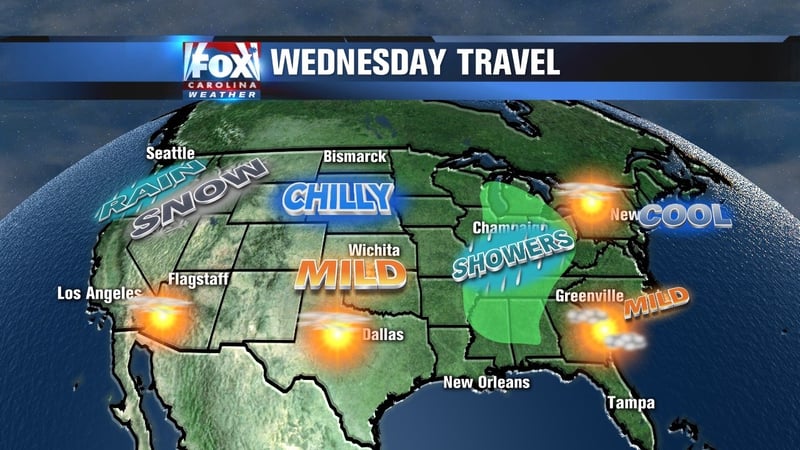 GREENVILLE, SC (FOX Carolina) -
Clouds increase throughout the day ahead of rain showers, but wet weather will hold off until late tonight. Highs will peak in the low 60s across the Upstate while western North Carolina reaches the upper 50s throughout the afternoon. Look for winds to mainly flow out of the south and east between five and ten miles per hour.
Scattered showers will arrive late Wednesday evening, close to midnight, bringing some much needed rain. Unfortunately, the showers will be spotty and relatively light, so they'll do little to help with the drought conditions. Currently, GSP Airport sits just over a foot behind in terms of year-to-date rainfall. Asheville airport currently sits at more than 11 inches behind.
Waking up on Thanksgiving, early temperatures will be in the 40s area-wide with spotty showers, though sunshine will push through with dry weather by the end of the day. Highs reach the low to mid-60s as most are sitting down to their Thanksgiving meal.
Dry weather continues into Black Friday! Expect a cold start in the 30s and low 40s, but with sunshine, Friday afternoon should reach 70 in the Upstate and mid-60s in western North Carolina.
Copyright 2016 FOX Carolina (Meredith Corporation). All rights reserved.