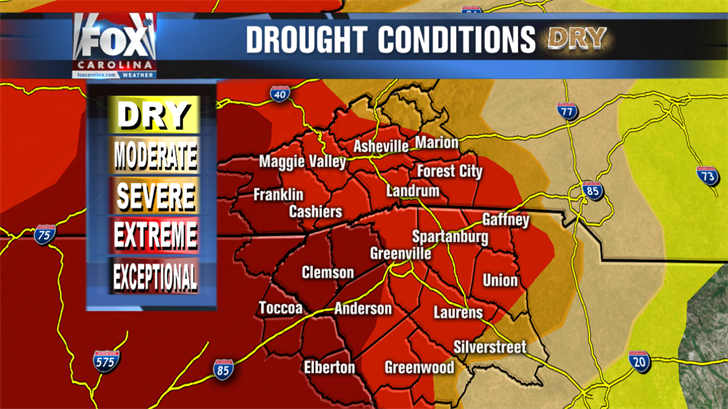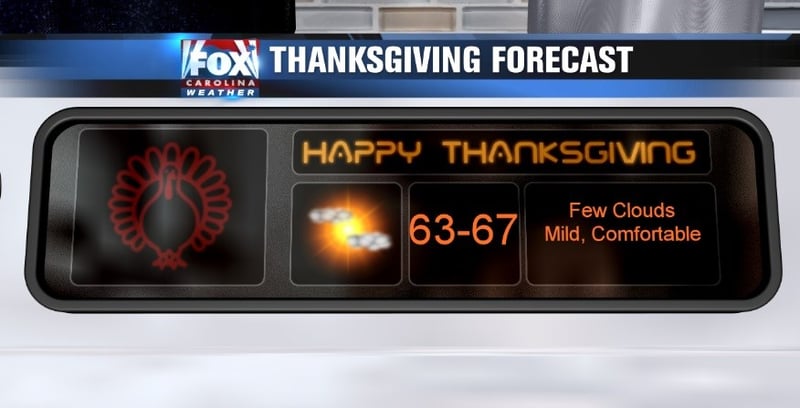 The rest of our Thanksgiving will bring mild temperatures with lows expected to drop into the 40s overnight with areas of fog developing late tonight and Friday morning.
Also be on the lookout for smoke surrounding the areas affected by wildfires.
The rest of the holiday weekend will go on without a hitch with seasonal to above average temperatures and more sunshine.
Our next shot at rain will come mid-next week with another cold front that looks to bring a chance of showers Tuesday and Wednesday. We'll keep you updated as more data comes in to us.
Copyright 2016 FOX Carolina (Meredith Corporation). All rights reserved.