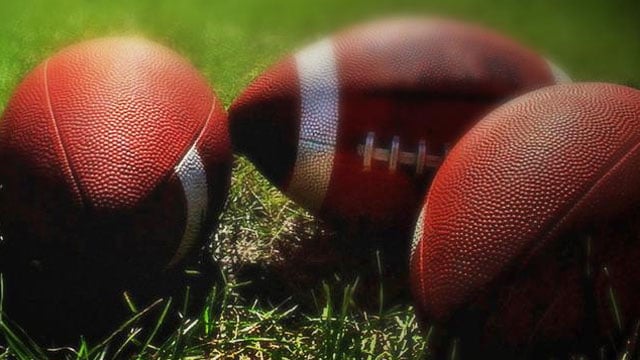 (FOX Carolina) -
Several Upstate high school football teams are advanced and others fell during the second round playoffs Friday night.
This season, one Upstate team will also secure a spot to play for the first ever AAAAA state championship.
Below is the full slate of Week 14 games by division.
AAAAA
Dorman defeated Westside in a heartbreaker 14-13.
Spartanburg defeated Laurens 35-17.
Boiling springs defeated Greenwood 30-21.
Gaffney defeated Hillcrest 35-28.
AAAA
Belton-Honea Path defeated North Augusta 13-3.
Ridge View defeated Union County 23-19.
AAA
Palmetto defeated Fairfield Central 23-19.
Newberry defeated Emerald 33-7.
Powdersville won 57-40 over Chester in double overtime.
Chapman defeated Seneca 41-18.
AA
Liberty defeated Blacksburg 31-7.
Abbeville crushed Christ Church 48-13.
A
Lamar shut out Dixie 54-0.

Copyright 2016 FOX Carolina (Meredith Corporation). All rights reserved.