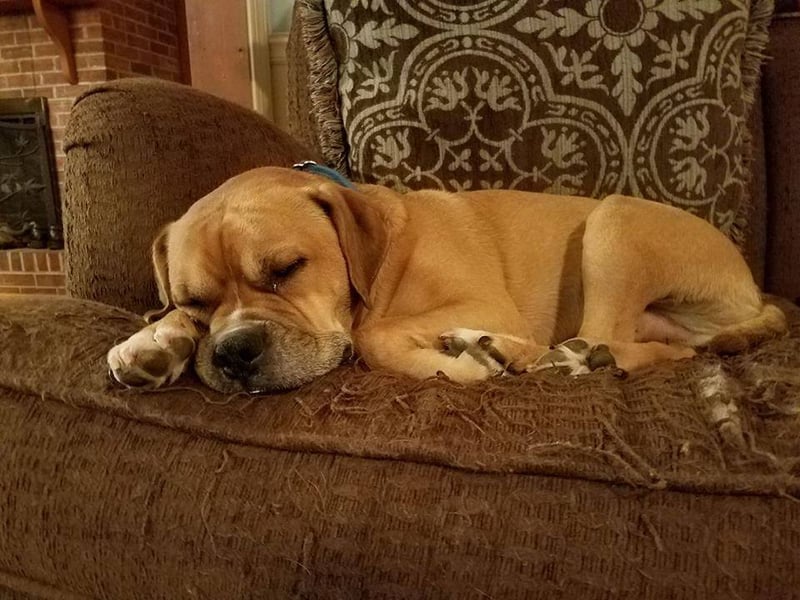 GREENVILLE, SC (FOX Carolina) -
I chose Richie because he has overcome a lot to be where he is today. Here is what Blue Ridge Boxer Rescue had to say about this sweet boy!
Richie was pulled from a shelter in SC with less an hour to spare. When he came to BRBR, we had was possible age of 2 1/2. Richie was wide open with no signs of obedience. He jumped, nipped, and was all over the place. With time we have learned he is a very smart boy and does want to please. He is not a morning dog, often having to be coaxed out of the crate in the mornings. He is quick to compete his morning routine and happy to crawl back up in bed. He does great with routine, often times automatically going into the crate the minute his foster dad begins brushing my teeth.
Richie does great on walks on a leash, sits and lays down. He will have BIG bursts of energy doing zoomies around the house and then crash and zonk out on the couch for the next hour or two. He loves wrestling with his two foster fur sisters. We think Richie may be part beagle and when you scratch his rear end, he usually lets off a howl of approval. He would do great as an only dog or with another dog who likes to play. He is gentle but we would recommend kids over 10 as he can get very wound up.
He has had interest in him but often he ends up getting passed over because he isn't full boxer. Richie is a super sweet boy who is very loving. He loves to snuggle and will make a great companion for a wonderful family! He is ready for adoption!
If you are interested in Richie, please complete an adoption application by clicking Blue Ridge Boxer Rescue Website