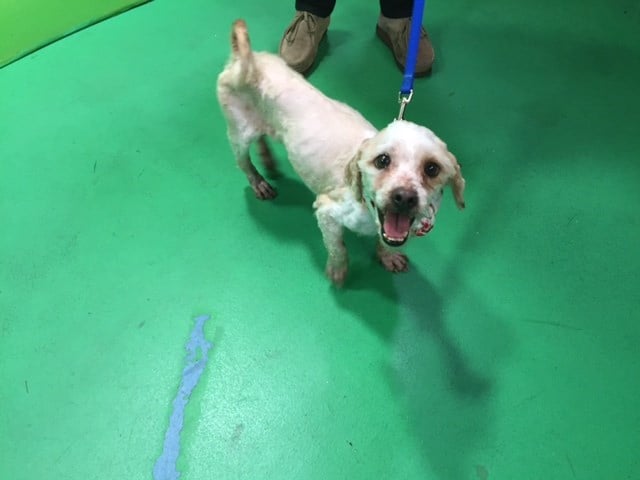 Romeo is a sweet four legged friend who needs a home where he can live out his year in pampered glory! He had a rough time in his early years, and was surrendered to Greenville County Animal Care in terrible shape.
He had 5 pounds of hair shaved from him because it had become so terribly matted. He is underweight, but in the right home he'll get back to a healthy size in no time.
He is around 9 years young, and has many more spunky years ahead. If you are interested in adopting Romeo, just head to Greenville County Animal Care at 328 Furman Hall Rd. in Greenville.