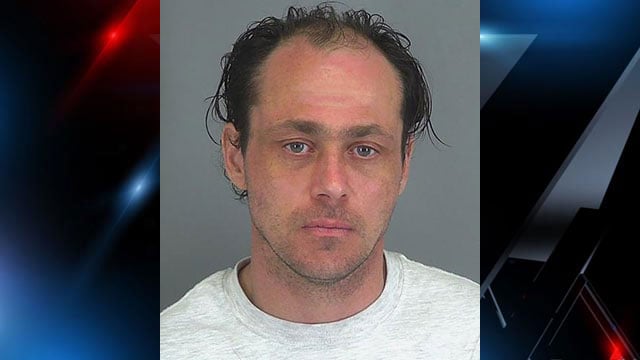 Wes Doughty (Source: Spartanburg Co. Detention)
PEABODY, Mass. (AP) -
A suspect in a gruesome killing of two people in Peabody has waived rendition in South Carolina and will be arraigned in Massachusetts.
The Essex district attorney's office says Wes Doughty agreed Monday to return to Massachusetts.
He's expected to be arraigned Tuesday in Peabody District Court on murder charges.
Doughty was sought in connection with the Feb. 18 slaying of Mark Greenlaw and Jennifer O'Connor, whose bodies were found in a cluttered Peabody home. The scene was so grisly that at first police couldn't tell how many victims there were.
Police say Doughty was also likely responsible for a carjacking in Middleton, Massachusetts.
He was taken into custody Friday in Spartanburg, South Carolina.
Another suspect, Michael Hebb, has pleaded not guilty to murder charges. He's being held without bail.
Copyright 2017 The Associated Press. All rights reserved. This material may not be published, broadcast, rewritten or redistributed.