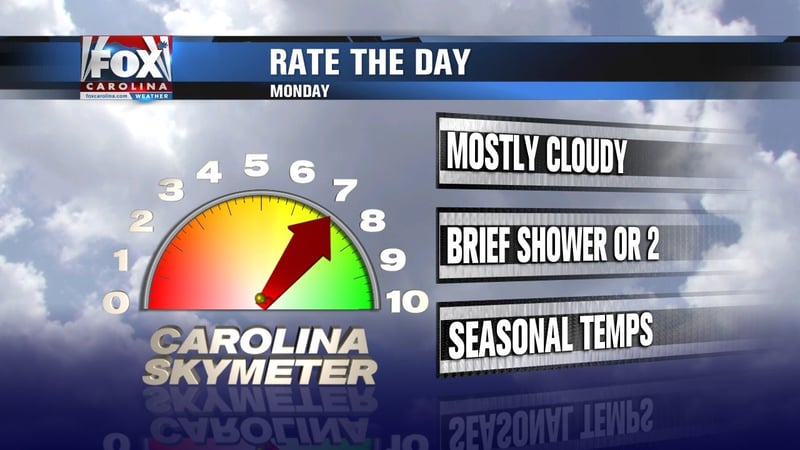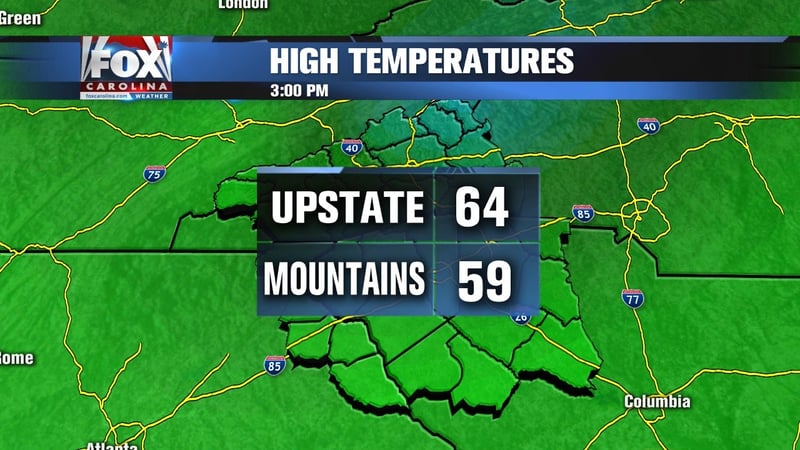 GREENVILLE, SC (FOX Carolina) -
Mostly cloudy today with a few peeks of sunshine, and highs in the upper 50s to middle 60s. A brief shower or two is possible, but much of the region should be void of any meaningful, heavy precipitation.
Rain becomes likely Tuesday, especially during the afternoon and evening hours. Rain could become locally heavy at times, but thunderstorm potential remains very low at this time. Most of the rain exits early Wednesday, and a nice, sunny day is on tap with highs in the 60s to low 70s.
Thursday stays sunny and mild, with another small chance for rain entering our area for Friday and the weekend.There is still a lot of uncertainty this weekend, but as of now, a few showers are possible.
Something to note, is that "spring forward" happens on Sunday morning, so you'll want to turn your clocks ahead one hour before you go to bed Saturday night.
Copyright 2017 FOX Carolina (Meredith Corporation). All rights reserved.