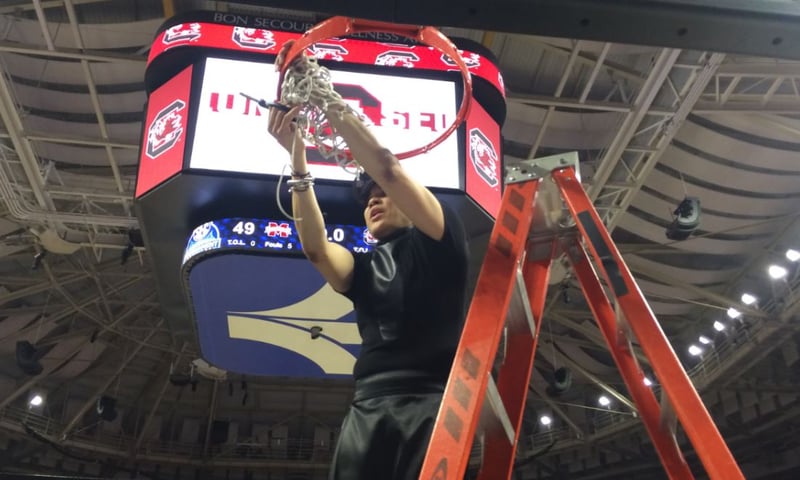 Dawn Staley cuts down the net after USC wins the SEC tournament in Greenville (FOX Carolina)
NEW YORK (AP) -
Two people with knowledge of the decision say Dawn Staley will be the next U.S. women's basketball Olympic coach.
They spoke to The Associated Press Thursday on condition of anonymity because the decision hasn't been publicly announced. Staley will be introduced at a press conference on Friday in South Carolina.
Staley helped the U.S. win gold medals as a player in 1996, 2000 and 2004. She also was an assistant coach on the 2008 and 2016 teams that won golds at the Olympics.
The 46-year-old Staley has coached the Gamecocks since 2008, guiding them to a four straight Southeastern Conference regular season titles and a three consecutive SEC Tournament crowns.
The 2020 Olympics are in Tokyo and Staley will first coach the U.S. team at the FIBA World Cup next year.
Copyright 2017 The Associated Press. All rights reserved. This material may not be published, broadcast, rewritten or redistributed.