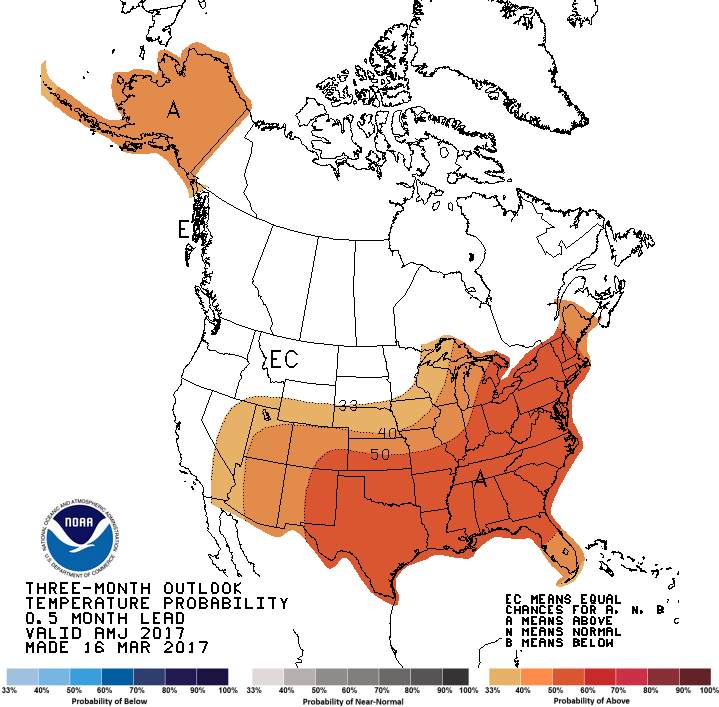 After the stretch of cold we have had this week, it may have many of you wondering what kind of spring we have in store! NOAA released their outlook for the spring, which includes flooding possible around Idaho and North Dakota, while drought may persist for portions of California, as well as the southeast.
With ENSO Neutral conditions expected (no El Nino or La Nina), it looks like warmer than normal temperatures may prevail. However, I don't expect anything extreme. Usually in these neutral years we don't deviate too far from average.
We could also see a few more freezing nights, since our typical final freeze isn't until mid-April. This would further damage the peach crop and could threaten apples potentially.
As for rainfall, we are looking at "typical" spring conditions, so it shouldn't be remarkably wet or dry. This would not improve the drought greatly, but could help to slowly chip away at it.
We'll get a nice taste of spring this weekend and early next week, so enjoy it after those bitter cold wind chills earlier this week!