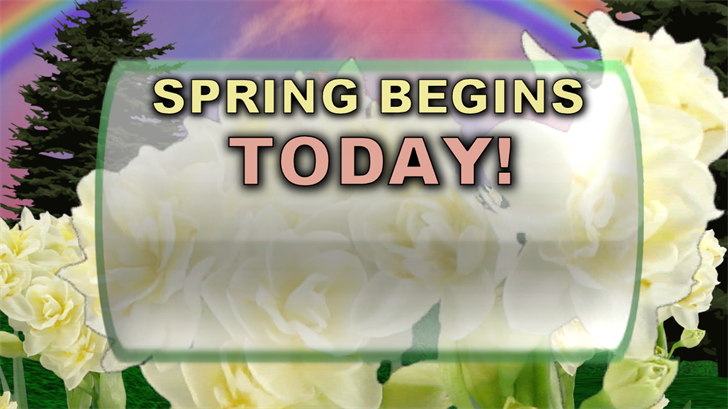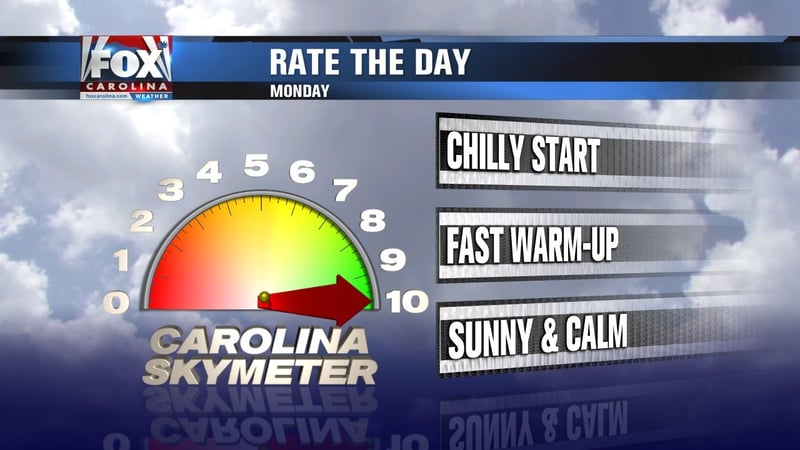 GREENVILLE, SC (FOX Carolina) -
It's a spectacular start to the new season with highs in the mid-60s for the mountains, and near 70 in the Upstate today! Expect calm winds and lots of sunshine.
Tonight stays mild in the upper 40s to low 50s as a warm front crosses into the area. This warmth will lead to tomorrow's above average conditions. Expect Tuesday to reach the lower 80s in the Upstate and middle 70s in the mountains.
A cold front will settle into the region late Tuesday into Wednesday morning, bringing a few showers and thunderstorms. Not everyone will see them, but whatever storms do form have a small chance of producing some strong wind and large hail.
What's left of the rain will move out Wednesday morning and bring in cooler high temperatures in the upper 50s in the mountains to low and middle 60s in the Upstate, which is the type of air that will stick around for the remainder of the week with mostly cloudy skies.
We'll warm back up to the 60s and 70s this weekend as rain chances return.
Copyright 2017 FOX Carolina (Meredith Corporation). All rights reserved.