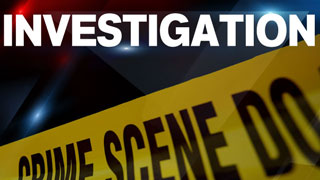 ADVANCE, N.C. (AP) -
Three North Carolina Highway Patrol troopers are on leave while state police investigate the shooting of a man during a confrontation following an attempted traffic stop.
Highway Patrol Sgt. Michael Baker says in a news release that troopers Courtney Richmond, John Chapman and Ryan Goodin are on leave during the investigation.
The statement says 30-year-old Steven P. Little of Statesville was shot and wounded and is wanted on 14 felony charges in Iredell County.
The race of those involved wasn't immediately available.
The shooting happened Sunday afternoon in Davie County, outside Winston-Salem.
Baker says the chase started when the driver of a car refused to stop for a trooper in Iredell County. The pursuit crossed into Davie County and resulted in an armed confrontation between the driver and troopers.
Copyright 2017 The Associated Press. All rights reserved. This material may not be published, broadcast, rewritten or redistributed.