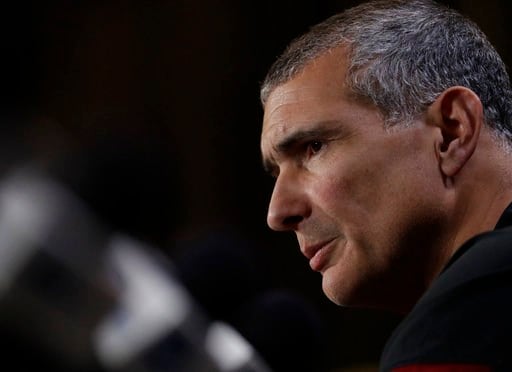 Frank Martin (Source: Associated Press)
PHOENIX, AZ (FOX Carolina) -
Emotions were high on Saturday for South Carolina's men's basketball coach after a historic run ended in a loss to Gonzaga.
Frank Martin was moved to tears when asked about the many young basketball players who look up to his team.
"There's something powerful when you impact others and what these kids have done is pretty special," Martin said after taking a minute to compose himself. "And they've impacted our community in an unbelievable way which is worth so much more than the score of the game. That's what it's all about. These kids are great role models. There's a lot of young kids that want to be the next Sindarius Thornwell, Justin McKie.
"I don't get to coach them anymore but they're part of my life forever," Martin said.
App users - watch the emotional moment at 42:37 in the video below:
Copyright 2017 FOX Carolina (Meredith Corporation). All rights reserved.