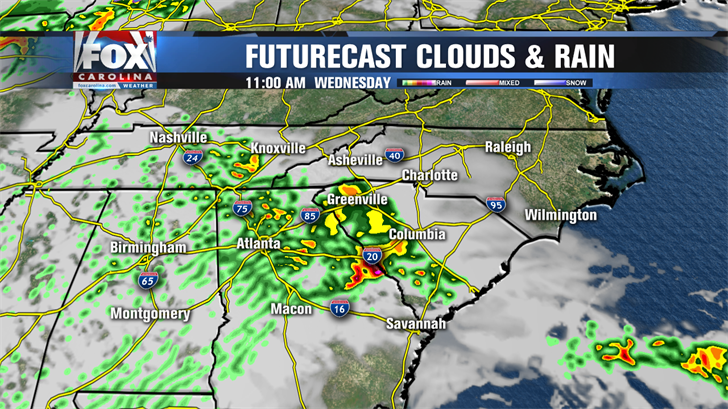 GREENVILLE, SC (FOX Carolina) -
The threat for heavy rain and storms could once again impact the Masters practice rounds in August on Wednesday.
On the heels of Monday's storms, inclement weather could once again move into the Augusta area on Wednesday. While the exact timing of this weather is still unknown, there appears to be two waves of storms that will move through.
The first wave of storms could move during the middle of the day, followed by a second, more potent round after sunset Wednesday. Like Monday's storms, hail, high winds, heavy rain, and even isolated tornadoes will be possible.
As always, if caught outdoors and you see lightning or hear thunder, move indoors immediately! If you can hear thunder, you are close enough to be struck by lightning.
For any potential changes to the schedule of the day's events, you can head HERE for more information.
Copyright 2017 FOX Carolina (Meredith Corporation). All rights reserved.