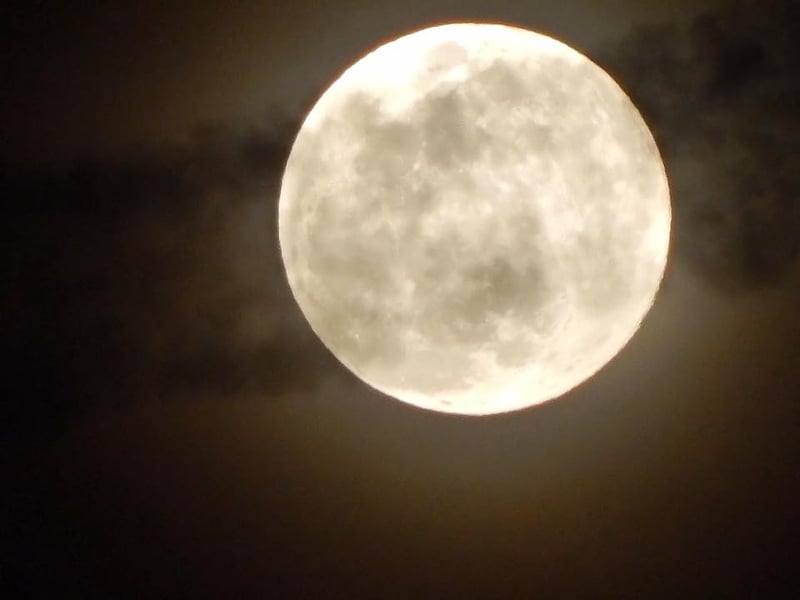 The full moon in April is deemed the "pink moon" or sometimes called the sprouting grass moon. This all relates to the return of flowers and vegetation after a long winter.
Tonight the moon will be close to full, and you'll see a bright spot nearby all night long. That is Jupiter! It will generally be slightly higher and to the right of the moon, basically in the 1 o'clock position if the moon was the center of the clock according to Earthysky.org
There should be only a few clouds in the sky tonight, so enjoy the view!