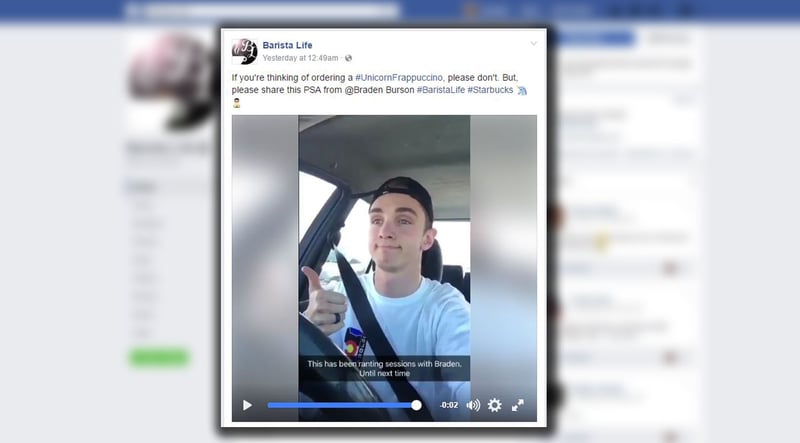 Braden Burson's social media rant (Source: Facebook)
WHNS (FOX Carolina) -
Apparently, at least one barista is over the Starbucks unicorn frappuccino frenzy.
Starbucks revealed the color-changing drink as a limited-edition special available from Apr. 19 to 23. According to the coffee chain, the blended drink starts out purple with swirls of blue but changes to pink as it is stirred.
It also is advertised as transitioning from sweet and fruity to a tart and tangy flavor.
Braden Burson, who said he is a Starbucks barista, took to Facebook in a humorous video asking people not to order the popular drink.
"Please don't get it!" Burson shouts in the video. "I have never made so many frappuccinos in my entire life."
Watch the video below:
READ MORE: Starbucks barista has meltdown over Unicorn Frappuccino
Copyright 2017 FOX Carolina (Meredith Corporation). All rights reserved.