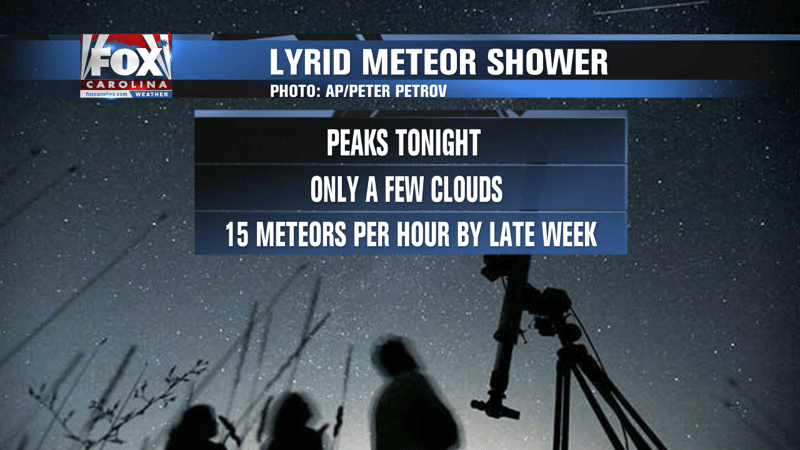 The annual Lyrid meteor shower has been going on all week, but will reach its peak late Friday night, with about 15 meteors possible per hour.
Luckily we should get a decent view since clouds won't be completely covering the sky. There will be a few passing clouds in the Upstate, while the mountains will see more in the way of cloud cover and scattered storms before midnight.
For best viewing, get away from bright lights and focus on one particular part of the sky. You'll want to look high in the sky, not at the horizon. Also, the best viewing should happen during the pre-dawn hours of 2-5AM.