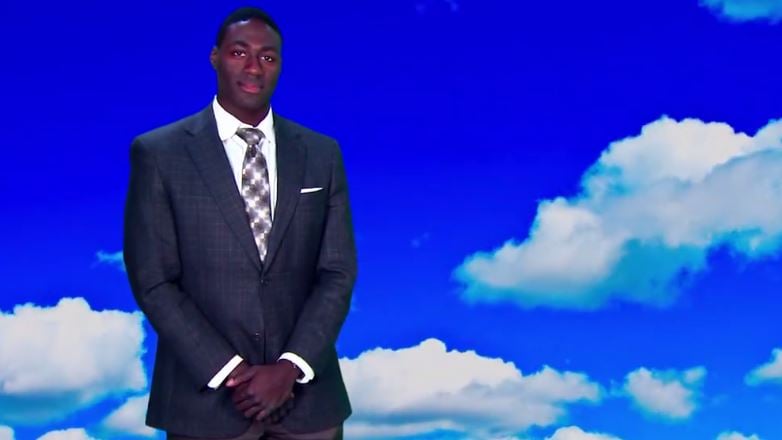 Ted Phaeton in his Earth Day Facebook video (FOX Carolina)
GREENVILLE, SC (FOX Carolina) -
FOX Carolina's Ted Phaeton will emcee the 7th Annual Red Shoe Scholarship Luncheon and Vendor Fair in Greenville on Saturday.
The luncheon is being put on by the Greenville Alumnae Chapter of Delta Sigma Theta Sorority, Inc. to support the sorority's Five-Point Programmatic Thrust scholarship program, according to the DST Greenville website.
The vendor fair opens at 11 a.m. and the luncheon begins at 1 p.m. at the TD Convention Center.
Tickets are $50 and organizers said all proceeds will benefit the scholarship fund. Donations will also be accepted to benefit Brown Roof Thrift and attendees are encouraged to bring new or gently used shoes to donate. Call 1-844-GSCDST for ticket information.
Phaeton will appear alongside Charles Russ, Phaeton's co-star in the wildly popular dance videos on Facebook.
Phaeton and Russ' latest video celebrating Earth Day was posted on FOX Carolina's Facebook page Friday:
PHOTOS: A look inside the new Wild Wing Cafe in Greenville
Copyright 2017 FOX Carolina (Meredith Corporation). All rights reserved.