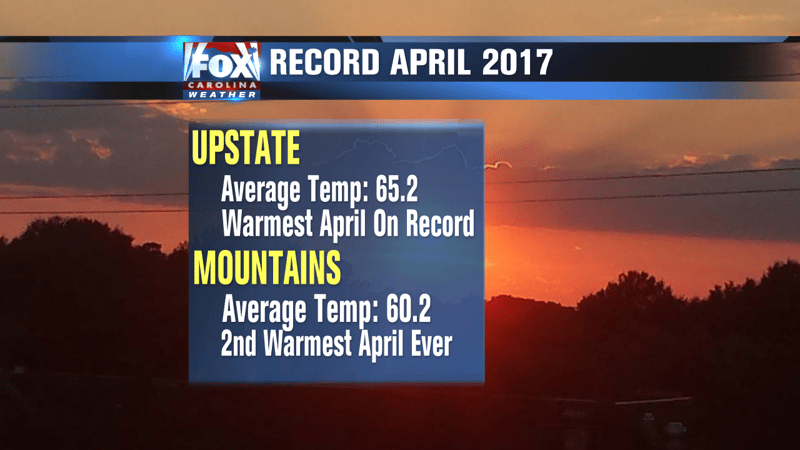 When I walked into the weather center today, Meteorologist Isaac Williams casually mentioned that we had the warmest April on record per National Weather Service at GSP. I couldn't believe it, but then started thinking back to the days I had forecasted through the month. I remember thinking... Wow, we have been above the norm for a while! Well, it was a long enough stretch to be considered record breaking!
At GSP our average temp, which factors in the overnight lows and daytime highs, was 65.2. This surpassed the old record of 64.8 from back in 2006. Asheville was also remarkably warm, with the second steamiest April on record with an average temp of 60.2. Also of note, Asheville saw the second wettest April on record with 7.65" of rainfall.
GSP was above average for precipitation as well. That is a great thing as we work to chip away at our severe and extreme drought conditions area-wide.
So, this was a very warm stretch for us, with February and April registering as the warmest in recorded history at GSP! All signs point to seasonably hot conditions this summer, but we'll see if we end up with any extremes!
A special THANK YOU to National Weather Service at GSP for compiling all of this data for us!